Please join me at Houska Gallery's opening reception for Artists Ken Wood and Alicia LaChance this Friday, May 26th 5 – 8 PM!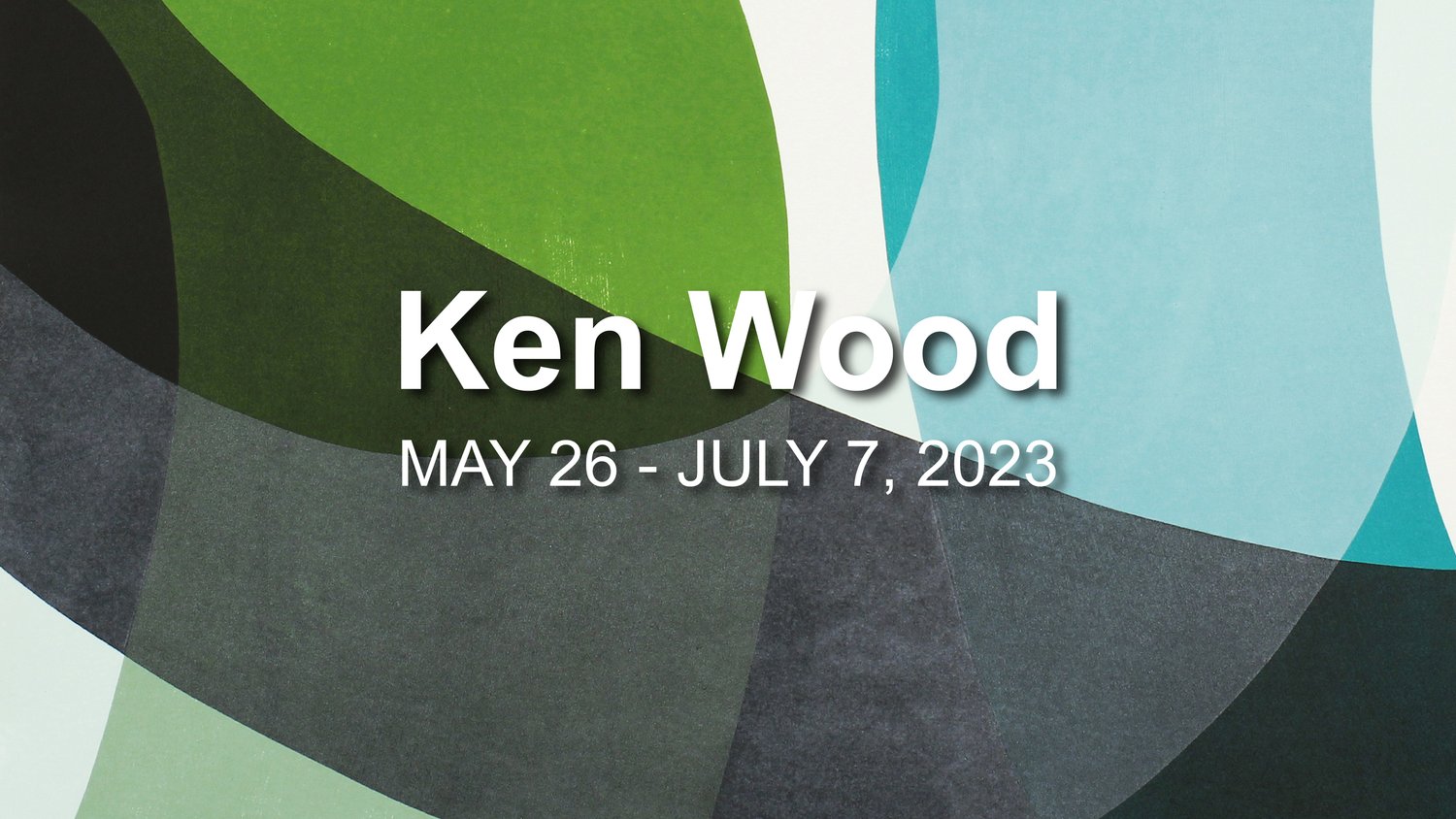 Ken Wood is an artist and educator practicing in St Louis, MO. In his printmaking he uses hand-made tools to create gestures which, when overlapped and entangled on the page, explore the foundational elements of art: line, space, and the complex interplay of color. He has exhibited his prints in solo shows at Haw Contemporary in Kansas City, the Schmidt Art Center in Belleville, IL, the Larson gallery in Columbia, MO, and at The Print Center in Philadelphia; and in group shows at the International Print Center New York, the Awa Handmade Paper Museum in Japan, the Douro Museum in Portugal, the Leedy-Voulkos in Kansas City, the Turner Museum in Chico, CA, the Art on Paper show in NY, and the INK Show at Art Basel Miami.  His work has been published in Art in Print, Graphic Impressions, and Uppercase magazine, and his prints are in the collections of the NYU-Langone Art Program, Twitter, the Cluj-Napoca Museum in Romania, Eastern Standard in Philadelphia, the Zuckerman Museum in Georgia, the Guttmacher Institute in Washington, DC, Rice University, Sun City Tower in Kobe, Japan, and the cruise line The Norwegian.  He is represented by Haw Contemporary in Kansas City, MO.
"In recent prints I have explored the relationship of shape to shape and color to color using large simple gestures. Imposing constraints on the work (e.g. the number, color, and kind of marks I'm able to use) helps me to move beyond the feeling that there are infinite possible outcomes to a composition; that being decided, I am free to use any remaining bandwidth to focus as deeply as I can on the few decisions remaining."
Alicia LaChance makes large scale, process driven paintings and prints. Her work conveys a layering of art historical references, from ancient folk to street art. Her highly worked canvases use open source graphs as compositional armature to hang intellectual ideas from as they relate to pushing boundaries in abstraction and process, as well as, pulling in contemporary social cues.
LaChance creates a color code derived from shared palettes across cultures and timelines. The use of open source data visualization for composition appealed to the artist for their botanical nature. The architecture of the graphs dictates multi-spoked compositions that hold character sets. The artist charges each 'deck' with a graphic language or semiotics that hint at the possibility of an Esperanto,or universal language.
Inherently, as the density of patterns, colors and symbols compile, an abstract arena takes place at center. The work reads with a simultaneity that can be at once flat and labyrinthine, tornadic map-like marks that feel like urban landscape, while too, a field of Jungian shadows and light. The paintings want to read as an extension of nature and echo of our accelerated modernity, a cacophony of single voices mashed up in a 21st century pull for order and stasis. The paintings read with no beginning or end but a sense of evolution – a plot pointed to mark where we are now.
For her most recent exhibition, Ornament of Grammar at Houska Gallery, LaChance explores large scale printmaking. The artist is singling out characters from her invented alphabet. She uses these forms to charge the paper as altar or a focal point for pause…meditation. Never wavering from her use of material, color and process to engage the viewer with an emotionality from this alchemy.