On Saturday, September 10th, we will be celebrating the opening of our newest exhibitions with Julie Malone and Emily Elhoffer. Stop by anytime from 12 pm – 4 pm to enjoy the show with us, drink some wine, and chat with the artists!
Julie was born in Kansas City in 1971. She received a BFA in Studio Art/Painting from Central Missouri State University in 1995, and moved to St. Louis in 1996. She began her career as a digital designer, working within the decorative laminate industry. Her painting and creative drive were impacted in 1999 after the birth of her first child. At that time she moved from the corporate world to pursue her lifelong love of painting, and has since been painting professionally. While earlier trained in the figurative, Julie evolved into the abstract. Her oil paintings are reactionary expressions of humanity and the abundant beauty of our environment. The reflective nature of light and our relationship to color stimulates and syncs enabling her to express them with color and form. She is fascinated with color and how it affects emotions.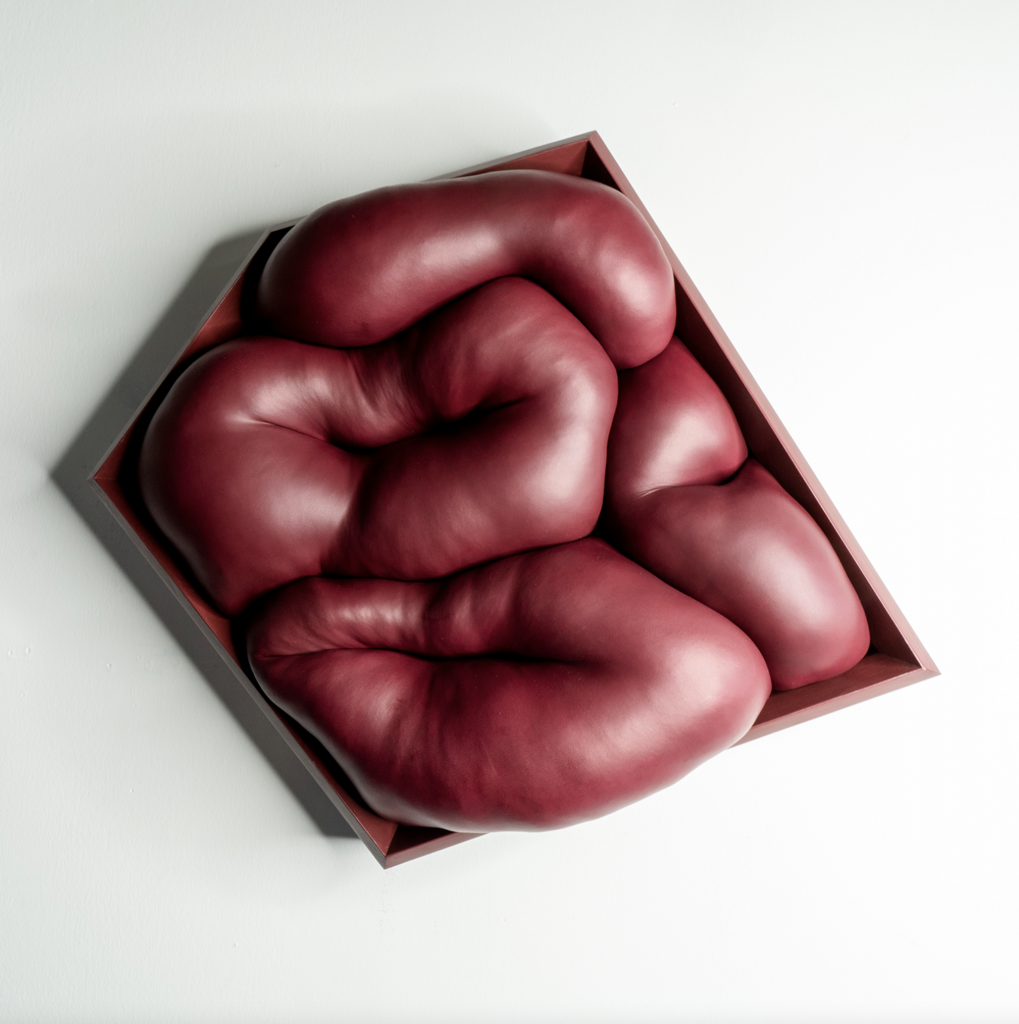 Emily Elhoffer's work is composed of plump, vibrantly textured soft sculptures whose forms are abstracted from fatty bellies, thighs, and other figurative parts. She explores ideas of body image, body dysphoria, and our cultural conversation around beauty normativity. Her art glamorizes fat, irregularity, and non-normative forms; the sculptural objects she makes are visual reminders to worship your body. Emily makes offerings of spandex and tinsel, glitter fat rolls, and crushed velvet, celebrating the body through art in its multitude of forms, colors, and textures.
Elhoffer is a nationally shown artist whose work is inspired by forms and processes of the body. She received her BFA from Kansas City Art Institute, has opened an artist collective in St. Louis, and is an MFA candidate at Sam Fox School. Her work is shown, installed, and collected in New York, Chicago, Milwaukee, Los Angeles, and St. Louis.
The opening reception will be closely monitored to maintain social distancing guidelines. A virtual tour of both exhibits will be available on our website shortly after the opening.
Our current hours are Tuesday – Saturday, 11 am – 4 pm or contact us to schedule a private viewing at [email protected] or 314.496.1377