Recently I had celebrated St. Louis photographer, Alise O'Brien, capture my home using her artful eye.  I am excited to share her images with my readers.
In 1950,  partners Bernoudy and Mutrux both built new houses in Ladue for themselves, Bernoudy on Litzsinger Road and Mutrux on Sumac Lane. After returning to St. Louis, Bernoudy had continued to live with his parents at the house they had bought in 1917 at 7033 Lindell Avenue. After his father died in 1948, his mother's sale of the house on Lindell in 1950 made it financially possible to build the new house.
The half-acre site is on the south side of Litzsinger Road with its back to the road but situated close to it to maximize the private yard on the south, and the view is extended by vistas into the adjoining property.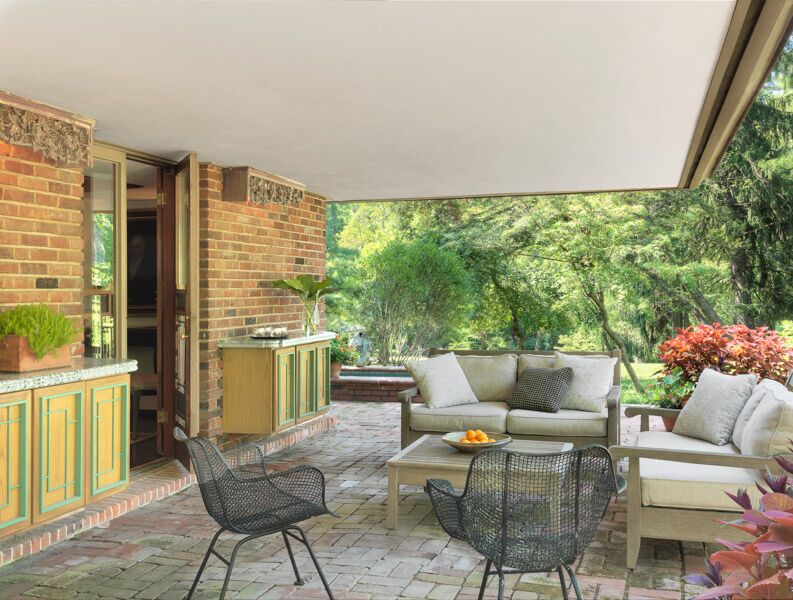 Oriental details appear in the design for the house and garden.