[Article originally written for House Beautiful]
Stars, they're just like us. They drag their significant others to TJ Maxx for a full-blown shopping spree. Others even stealthily sneak into their pantry to steal their kid's snacks. And, in the case of Gwyneth Paltrow, they worry about how we're losing connections with each other in an increasingly isolated world. "Loneliness is a human condition, but in the past few years, increased isolation and our lack of community has made our lives even more fragmented," the Academy Award-winning actress wrote on a recent Instagram. To help make the world a smaller, more connected space, Paltrow is teaming up with Airbnb to list her California guest house.
On Tuesday, August 15 at 10:00 a.m. PST, guests can request to book Paltrow's dreamy digs—but only two lucky winners will be offered a one-night stay on Saturday, September 9. During the trip, the chosen pair will enjoy a guided transcendental meditation, plenty of Goop-approved products, and perhaps a little quality time with the multi-hyphenate herself. "While we may begin as strangers, I hope we'll find connections and commonalities over a delicious meal," she wrote on Instagram.
We know we had you at "dinner with Gwyneth Paltrow," but the accommodations are especially exquisite. (Then again, is anyone surprised? From her old apartment in Tribeca to her childhood home, Paltrow has proven time and time again that she's the queen of quiet luxury.) Go ahead, take a look at this gorgeous guest house, and be sure to mark your calendars: August 15 will be here before you know it.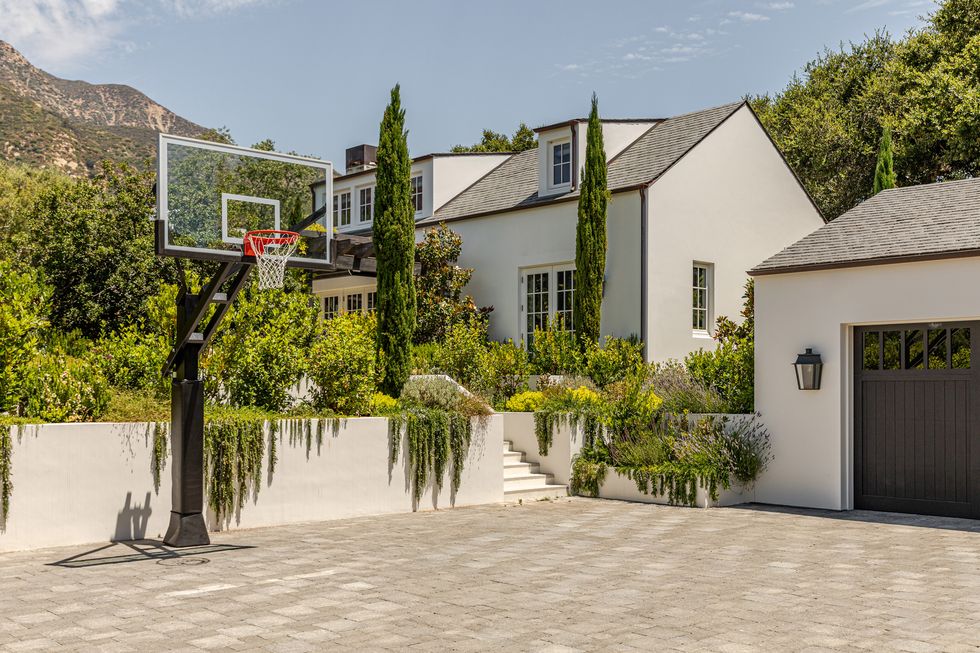 The lucky guests' dream trip will start from the moment they reach Paltrow's guests' quarters. Dripping in lush foliage, this property looks like it was pulled straight out of a Nancy Meyers movie. "This is nestled right in nature, so you can come and have a zen moment with lots of light fresh air," Paltrow said during a tour of her guest house.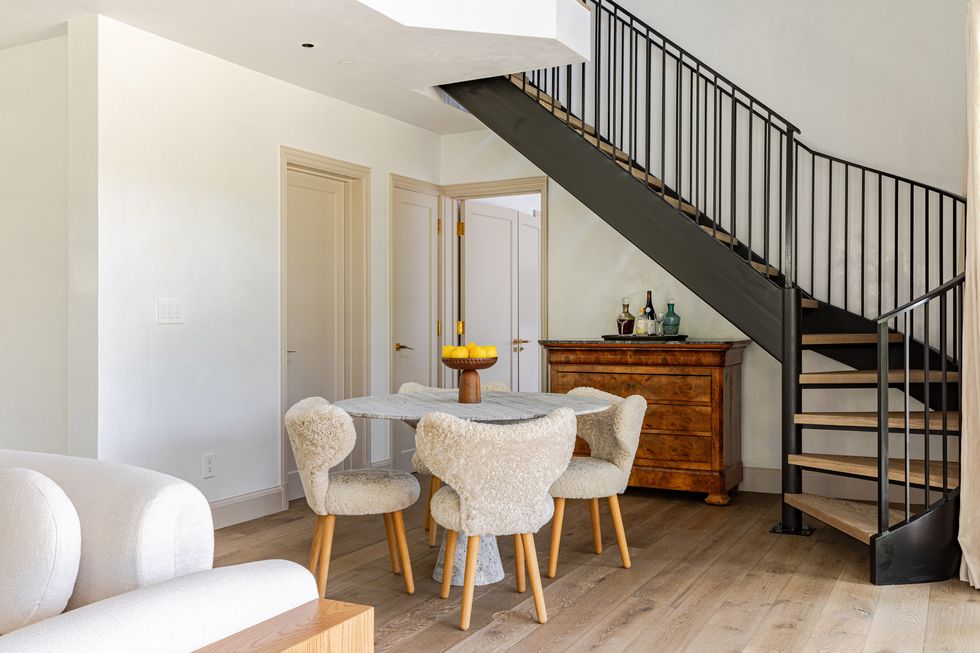 Happy hour, anyone? Paltrow added a small home bar so guests can fix themselves a drink. For a multi-sensory experience, enjoy your cocktail at the small dining area, which features a marble table and four shearling chairs.
If you're looking for something a tad more filling, you can make a snack in the brass-laced galley kitchen. Once you're done, you can enjoy your meal in front of Paltrow's wood-burning fireplace. Speaking of dinner, Paltrow reveals in her guest house tour that she'll join you for a gourmet dinner in her wine room.
"You can select whatever bottle of wine you want," she said. "We can enjoy a fantastic, cozy dinner with your guest and my husband." (In other words, the double date of our dreams.)
With a soothing color scheme and sun-dappled windows, Paltrow's guest house takes beauty sleep to a whole new level.
Anyone who wants to enjoy little R&R should head over to the bathroom and enjoy the marble soaking tub, which is obviously stocked with Paltrow's favorite Goop cosmetics. "Your skin is going to be better when you leave than when you came," the entrepreneur teased.
If Mother Nature is calling your name, venture out to the guest house's backyard. With an outdoor kitchen, pristine pool, and row of chaise lounges for optimal relaxation, there is endless fun in the sun to be had.