Original Article: Architectural Digest
White kitchen cabinets are a stylish and versatile choice that complements any home decor. Like the enduring appeal of straight wood floor patterns, neutral wall colors, and iconic pieces like the Eames Lounge Chair, white cabinets remain a design classic that transcends passing trends. When it comes to your home, it's often wiser to opt for a timeless choice rather than chase fleeting fads, as your home remains a constant reflection of your style.
Opting for white cabinets is a style choice and a practical one. Given the investment in installing new kitchen cabinets, choosing white ensures that your kitchen retains a fresh and contemporary look as other parts of your home evolve. While "white kitchen cabinets" can encompass various looks and shades, the versatility of white allows for a multitude of design possibilities.
Exploring White Cabinet Varieties
White comes in numerous shades, from crisp neutrals reminiscent of fresh snow to warmer tones like ivory and cream. Just as with any color, the choice of white should be deliberate. A creamier white might enhance a farmhouse vibe, while a cooler tone could suit a modern interior. Similarly, cabinet door styles matter. Shaker doors with clean lines offer timeless appeal, while raised panel doors can feel traditional. Flat slab doors work well in contemporary settings. Hardware, such as knobs and handles, further defines the style and can be easily updated to refresh the kitchen's look without significant cost.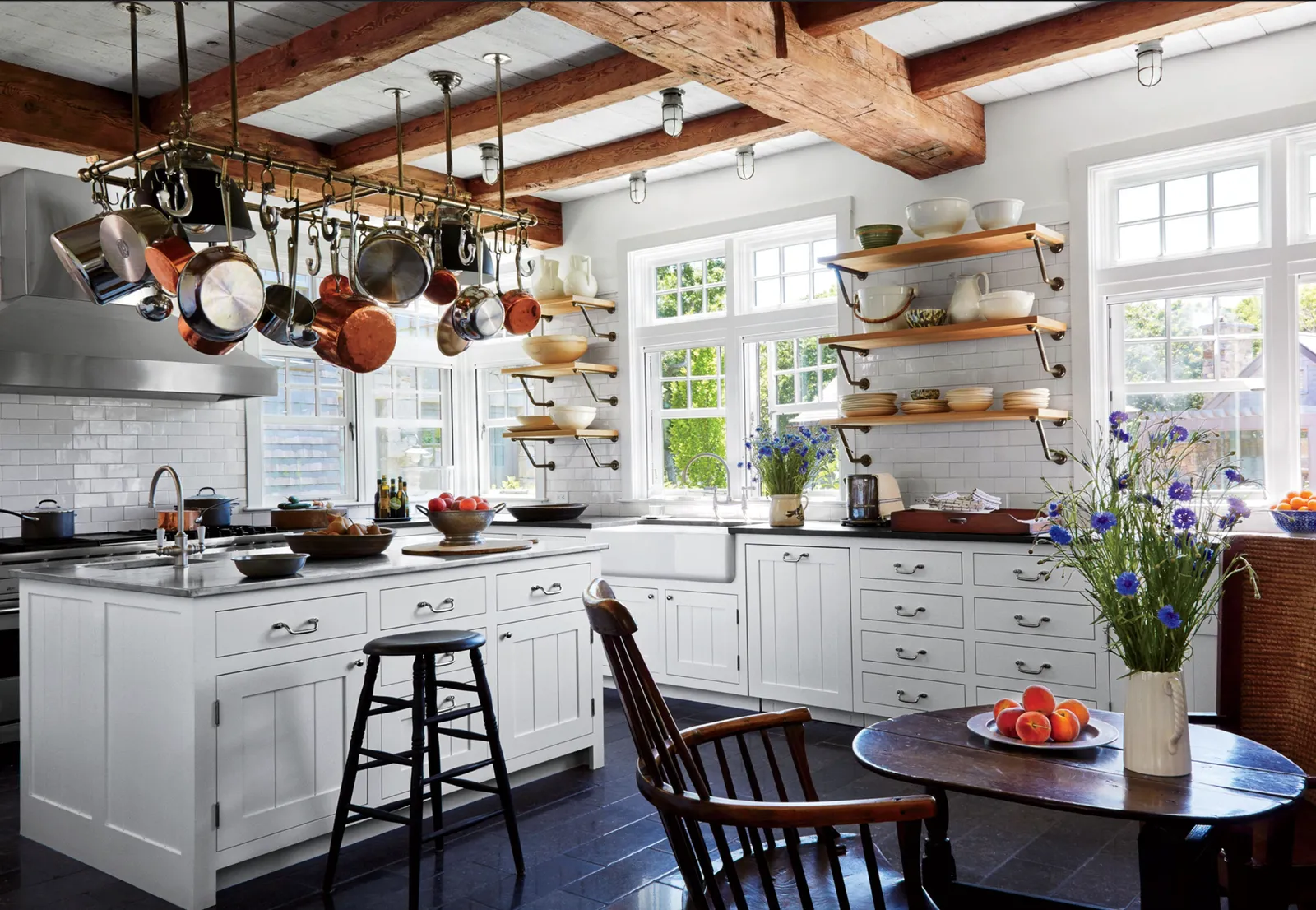 The Power of Contrasts and Accents
You needn't commit entirely to white cabinets. Mixing white upper cabinets with finished wood or differently colored lower cabinetry creates visual intrigue. This technique suits a range of design schemes, from rustic to midcentury-modern to Tuscan-inspired. White cabinets provide a backdrop for other design elements, from backsplashes and countertops to appliances and lighting. This neutral canvas ensures that your kitchen's features take center stage.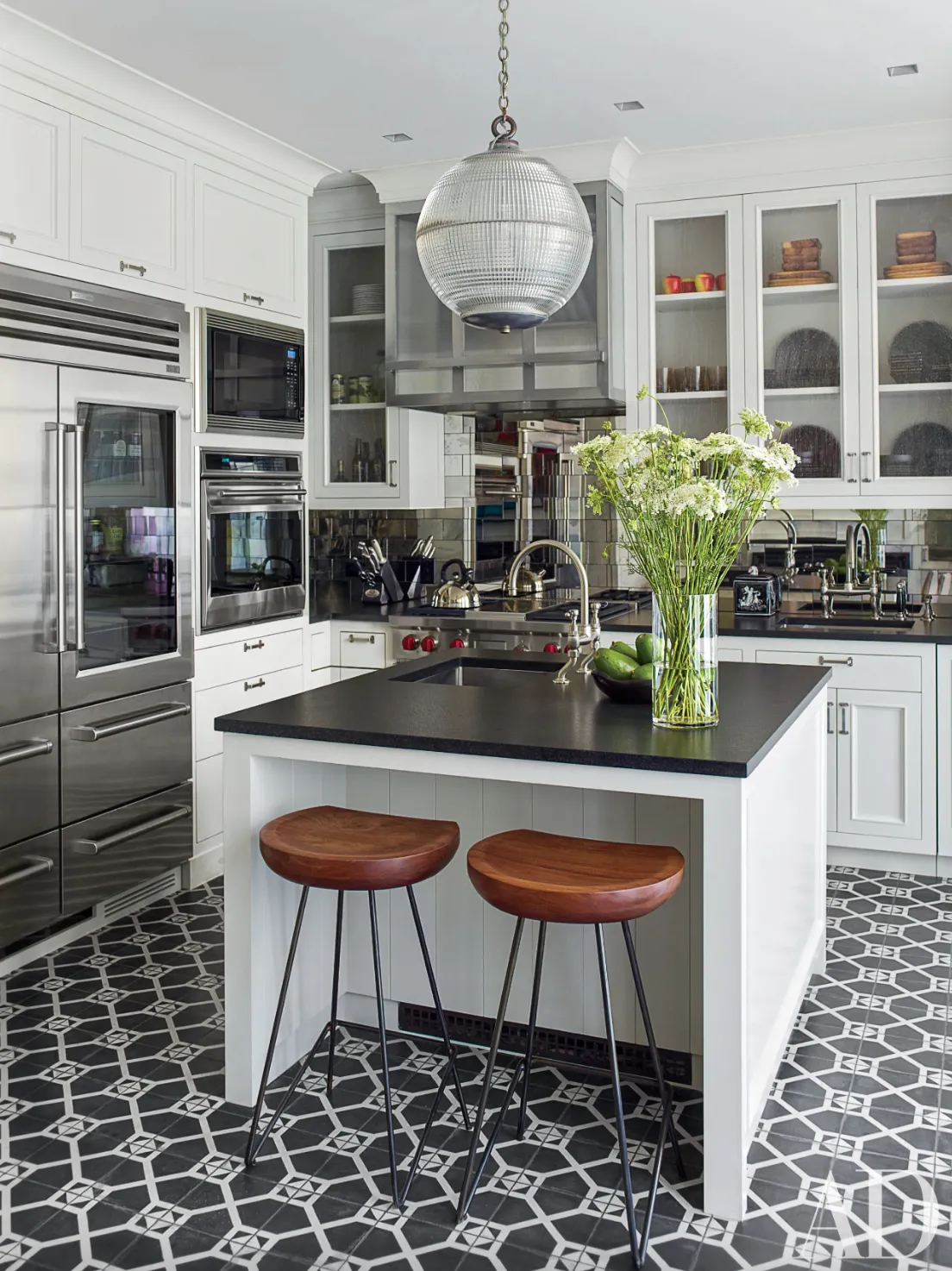 Cost Considerations
White cabinets span a wide price range, depending on factors like customization and sourcing. Stock white cabinets can range from $100 to $200 per linear foot, while custom-finished options start around $400 to $600 per linear foot. Fully custom white cabinets can exceed $1,000 per linear foot. Despite the investment, the kitchen's central role in the home makes it a worthy endeavor. Moreover, white cabinets enhance a home's resale value, allowing potential buyers to envision personalizing the space.
Balancing Pros and Cons
While white cabinets offer many advantages, they do come with drawbacks. White's pristine nature reveals wear and tear more prominently, making scratches and dents stand out. They also tend to show dirt, stains, and fingerprints, requiring regular upkeep. In spaces lacking distinctive design elements, white cabinets might miss the chance to elevate an otherwise neutral interior. Additionally, white cabinets can be tricky to illuminate, as different lighting sources can alter their appearance.
In summary, white kitchen cabinets are a timeless choice that complements various design styles. Their adaptability, versatility, and ability to highlight other elements in the kitchen make them an enduring and appealing option. Despite a few drawbacks, their lasting appeal and potential for personalization contribute to their enduring popularity.
Original Article: Architectural Digest