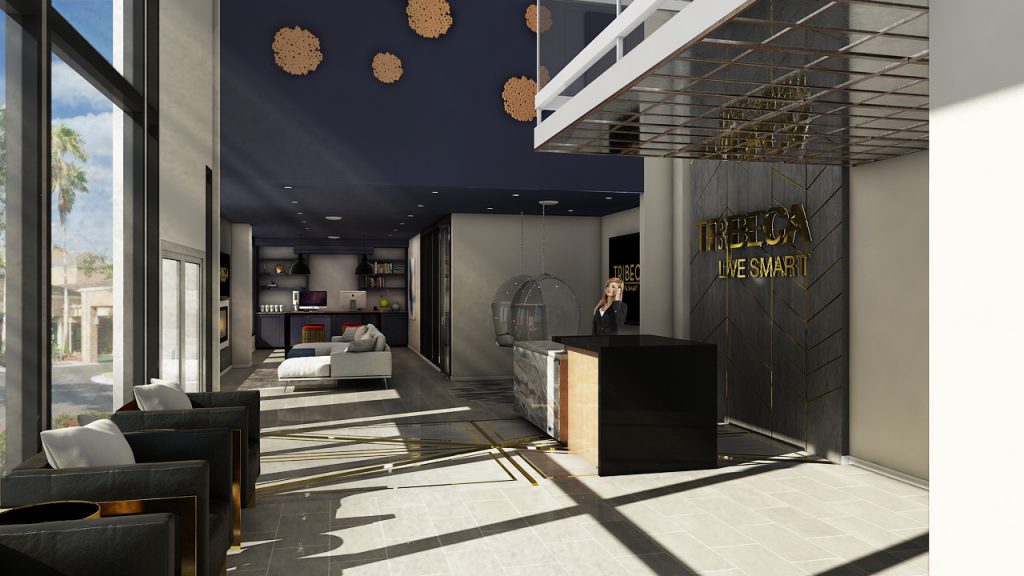 "Charley, bring me a beer." Charley is the botler or in-house robo-butler set to live in Tribeca apartments at 5510 Pershing north of Forest Park. Residents can type their request in an app, and Charley is at their service. The community robot is mapped to the building's hallways and elevators, so he won't accidentally fall into the heated saltwater pool.
Developed by the tech start-up Savioke, Charleywas first introduced in 2016 at the 40-story Ten Thousand in Beverly Hills. Tribeca will be his St. Louis debut. The botler can grab your pizza delivery from the lobby and bring it to your door, and he can turn in your rent check to the property management office located on site.
And yes, Charley can bring you a beer. Tribeca has obtained a liquor license and is installing six automated self-serve taps with a rotating selection of wines and local beers on draught. Residents use their individual key fob to operate the taps, and a nominal charge is added to their account. Beyond a beer, Charley can securely deliver packages 24/7 from a secure compartment. 
Tribeca will be the St. Louis region's first technology-forward multi-family apartment building. Every Tribeca unit has Alexa, the voice-activated digital personal assistant. High-speed, building-wide wi-fi is included in the rent, as is premium cable. Every unit is equipped with smart locks, USB outlets and a Nest programmable wi-fi enabled thermostat.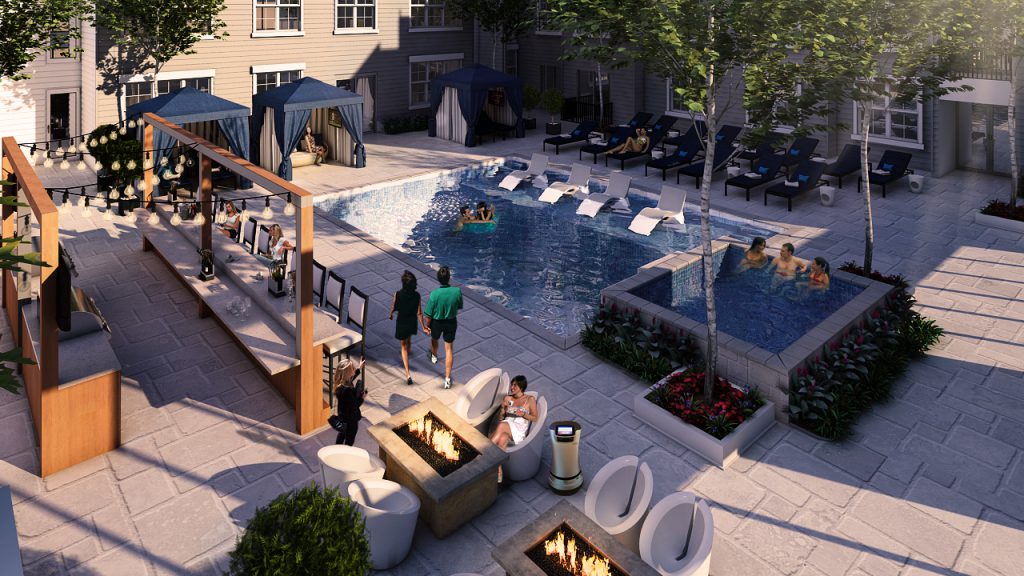 The mailroom includes a Luxer One automated package acceptance system so that residents can receive packages in a private, secured locker while at work. The system will text them on receipt with a pin number to open their locker. A fully automated market in the building will provide residents with essentials, again purchased with the resident's fob. The fitness center features Peloton bikes with built-in monitors allowing residents to log into live classes or access Wellbeats virtual fitness on demand.
Move-ins begin April 1. Junior suites start at $1150, while one-bedroom units range from $1425 to $1750. Three bedrooms start at $2700.
Article originally posted by NextStl