GENT was created to feature seasoned menswear designers and will cover ready-to-wear, avant-garde, current trends and custom-made looks on the runway. This event will extend over four days with a VIP Kickoff Thursday at Ruth's Chris Steakhouse in Clayton, a Fashion Show Friday at Encore at Forest Park, a Pop Up Shop Saturday at Urban Chestnut Brewing Company in the Grove, and a Barber Battle Sunday at the Ready Room in the Grove. Guests will be educated on styling both in the fashion and the grooming industry.
Thursday March 1st. Join us at Ruth's Chris of Clayton from 5:30-7p to Kick Off GENT. This is a free event but with a suggested donation of $5 to the SIBA Scholarship fund. Complimentary Ezra Brooks cocktail and Ruth's Chris appetizers. Donate here
Friday March 2nd. The Ezra Brooks Grand Fashion Show 6p-10p at Encore at Forest Park. Check out St. Louis' coolest new residence in the city. Encore at Forest Park is set to open this coming spring. Be the first to check out it's GENT style interiors. This is a ticketed event at $50 for Grand Fashion Show, Open Ezra Brooks Bar, Unlimited Urban Chestnut Beer and hearty bites from The Dam. Purchase tickets here
Saturday March 3rd. Urban Chestnut in the Grove will be hosting our GENT Men's Pop Up Shop from 1p-4p. Come shop hot local mens collections and enjoy some beer and brats. This too is a free event with a suggested $5 donation to the SIBA Scholarship Fund.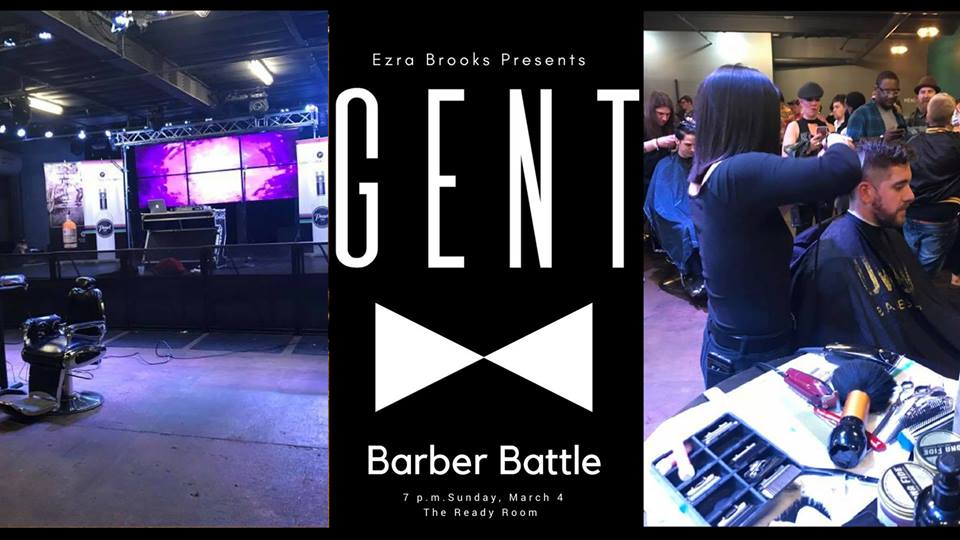 Sunday March 4th. The hair is going to fly at the Ezra Brooks present GENT Barber Battle at the Ready Room in the Grove. This is a $20 door cover but includes a complimentary Ezra Brooks cocktail and a fun night watching St. Louis' finest barbers battle it for the win. Get ready for LIVE cutting competitions, rounds of skills sets and a celebration of old school barbering. Purchase tickets here