Article originally posted by STL Mag
Historical sites and restaurants are celebrating Missouri's 200th anniversary of statehood on August 10. Because the state's official dessert is an ice cream cone, a statewide ice cream social will be happening at various locations throughout Missouri. Here's where to go in the St. Louis area for special events, deals, and—of course—ice cream.
Tour one of St. Louis' historic museums through the lens of 19th-century recipes, dining customs, and culinary tools. For $15, patrons can enjoy the experience and cap off the day with Midnight Pleasures Chocolate ice cream from Clementine's. The event will take place from 10 a.m.–4 p.m. 1508 Locust.
Clementine's Naughty and Nice Creamery
Each location will be offering one free topping for each paying customer for the whole day, or while supplies last. Ice Cream for a Year will also be awarded to the 200th customer in each shop, and there will be sporadic giveaways of swag from STLMade throughout the day. Be sure to check out Clementine's new flavor Missouri Mud, featuring chocolate from around the state. Multiple locations. 
The historic site is celebrating Missouri's history with plenty of Serendipity Homemade Ice Cream and backyard games. Plus take a tour of the house and see the current gallery exhibitions for $10 per person from 1–3 p.m. 634 S. Broadway. 
Did someone say ice cream social (distancing) party? With the restaurant closed on Tuesdays, the first 200 customers the next day will receive a World's Smallest Ice Cream Cone for free with any purchase. Be sure to bring a mask to wear unless you are vaccinated. 3037 Locust. 
In a nod to what ice cream cones might have cost at the 1904 World's Fair in St. Louis, Jilly's will be selling cones for a nickel each. The waffle cones might be a little more interesting than the ones in 1904, considering they're made with cupcake batter and cookies, as well as buttercream and other toppings. 8509 Delmar.
Starting at 2 p.m., free Prairie Farms ice cream will be available outside while supplies last. And at 3 p.m., attendees can enjoy a program called "Inside Scoop" that combines the science of ice-cream making with movement and music. Activities last from 11 a.m.–4 p.m. and include a presentation about Missouri's statehood and live fiddle music. 5700 Lindell.
In true St. Louis fashion, the popular Webster Groves shop will serve Gooey Butter ice cream, as well as a special flavor: Show Me You're Nuts, a bourbon walnut toffee ice cream with ingredients sourced from around Missouri. And there will be free waffle cone upgrades all day for anyone who says "Show Me Your Waffle Cone" while ordering. 8130 Big Bend.
Thomas Sappington House Museum
For $5 per person, visitors can hear readings of The Cow Cocoon, a new children's book by Rachel Nolen and Maria Price; take guided museum tours of the historic home (built before Missouri was a state); hear a musical performance by the Missouri Fiddlers; and enjoy rocky mountain ice cream cones from Ronnie's. The evening lasts from 6–8 p.m., and reservations can be made by calling 314-822-8171 or emailing [email protected]. 1015 S. Sappington.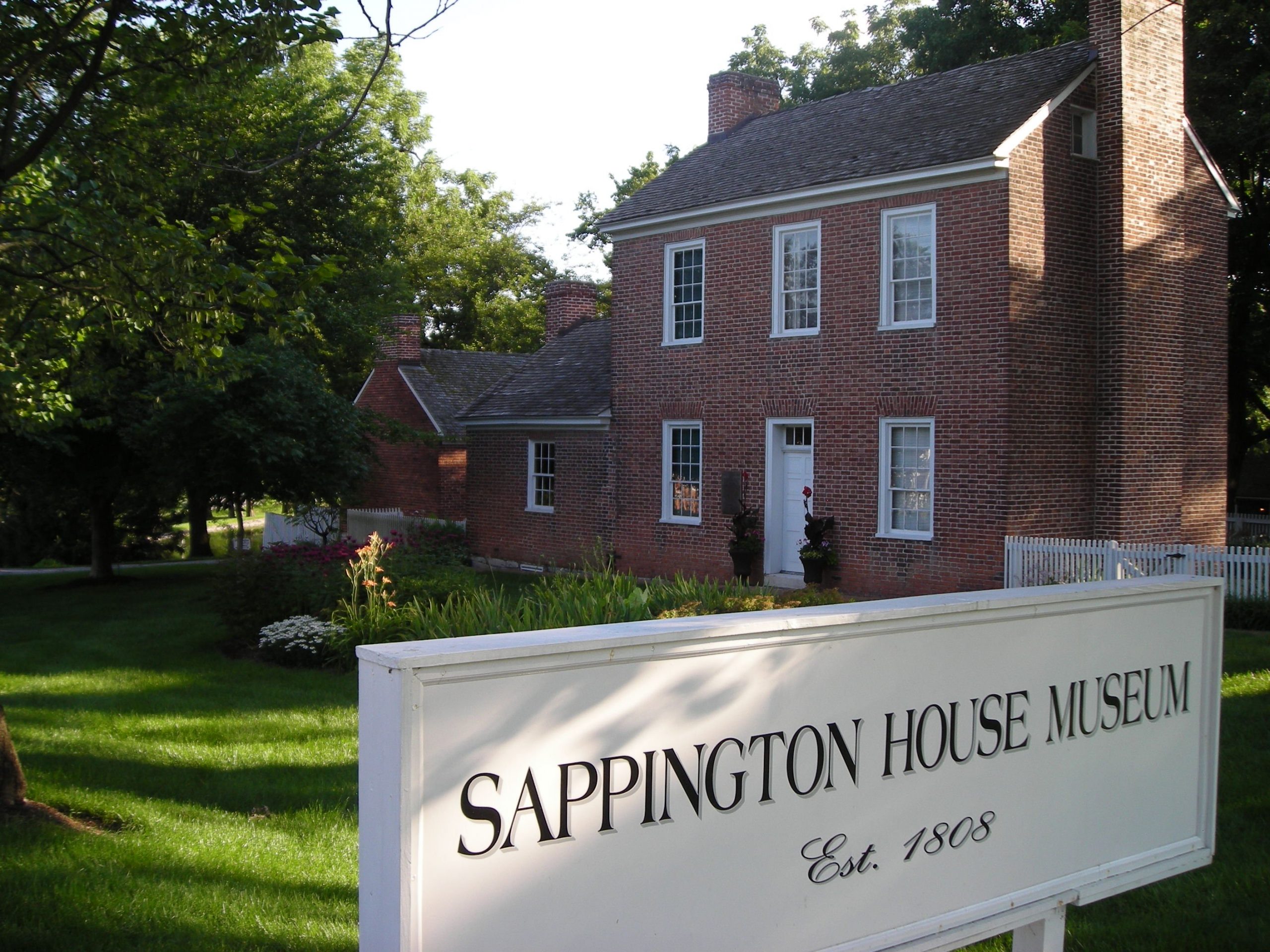 Ulysses S. Grant National Historic Site
At 1:30 p.m., there is a performance showing residents of the historic White Haven talking about Missouri's statehood in 1821. This educational program will touch on the Missouri Compromise's effects on both the Dent and Grant families, as well as the country as a whole. After the show, free custard will be given to the first 75 people to arrive. 7400 Grant.
Soda Fountain at Union Station
Celebrate the day with scoops of Clementine's ice cream, courtesy of the Soda Fountain, from 2–7 p.m. And to get in the Missouri spirit, author (and SLM contributor) Amanda E. Doyle will be there to sign copies of her book 100 Things to Do in Missouri Before You Die. 201 S. 18th.