Marc Jacobs just paid $9.17 million to buy the former home of Maximilian E. Hoffman—a wartime immigrant who brought European sports cars to America. The fashion designer had been searching for an architecturally significant home in Westchester, and he plans to use the property as a weekend retreat from his busy job, his real estate agent Laura DeVita told The Wall Street Journal.
Designed by Frank Lloyd Wright in 1955, the Max Hoffman House was one of the famed architect's last works before he died in 1959. The five-bedroom, six-bathroom home measures over 5,700 square feet, and it sits on 1.97 acres, with waterfront views over Long Island Sound.
Hoffman commissioned the home after Lloyd Wright designed the Hoffman Auto Showroom Jaguar dealership at 430 Park Avenue in New York City. The showroom was demolished in 2013.
After Hoffman, the house was owned by philanthropist Emily Fisher Landau, and it most recently belonged to Alice and Thomas Tisch. It sits on the northern end of Manursing Island, in a private community with its own beach and marina. The island also boasts a wildlife sanctuary and the Playland Amusement Park.
Manursing is just 24 miles from New York City, where Jacobs and his husband Char Defrancesco, a candlemaker and former model, live and work. The pair tied the knot earlier this month.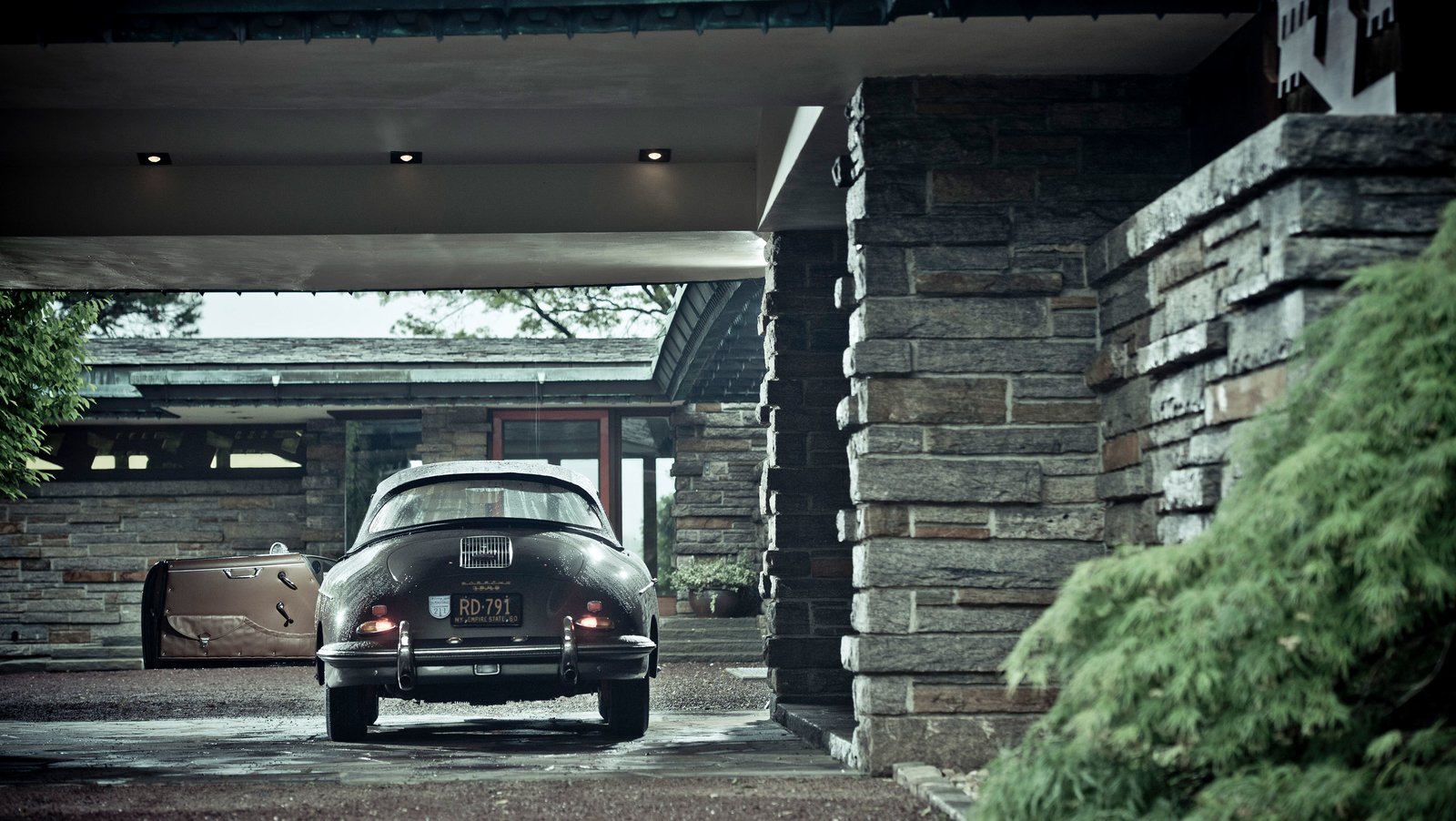 The large, single-story, L-shaped home is built from stone and plaster and has a slate roof with a copper-trimmed fascia. Floor-to-ceiling wraparound windows capture the beauty of the surrounding views. An outdoor pool is incorporated into the stone patio, extending the outdoor living space.
Today, the home also features a Japanese-style garden designed by Stephen Morrell, curator of the John P. Humes Japanese Stroll Garden in Locust Valley, New York. An additional wing was incorporated in 1972 by Taliesin Associated Architects, and architect Emanuela Frattini completed an interior renovation in 1995.
Article originally posted by DWELL