Article originally posted by Architectural Digest
The allure of abandoned mansions says a great deal about the power of well-designed architecture: Its beauty will stand the test of time, even when its utility has long worn away. Across the world, these vacated structures continue to attract attention from tourists and locals alike, even as the ivy climbs unrestricted along their facades or sand blows into their deserted interiors. Perhaps it's the discord between man and nature that makes them so enchanting or simply the eerily preserved reminder of what home once meant for strangers from a bygone era. In either case, they remain hauntingly beautiful. From a rumored haunted in villa in Italy to an entire neighborhood of empty Disney-like castles, these abandoned mansions may have been left behind but will likely never be forgotten.
Hamilton Palace (Sussex, UK)
The name Hamilton Palace is a bit misleading—the home was never actually occupied by royalty—or anyone, for that matter. However, it has been reported that it's larger than Buckingham Palace, so it certainly fits the scale of a noble home. Located in in the Sussex countryside, the mansion is owned by controversial businessman and criminal Nicholas van Hoogstratenm, who was convicted of manslaughter and sentenced to 10 years in prison after, though he was later exonerated. Van Hoogstratenm started building the property in the mid-'80s, but financial troubles and other disputes left if half-finished.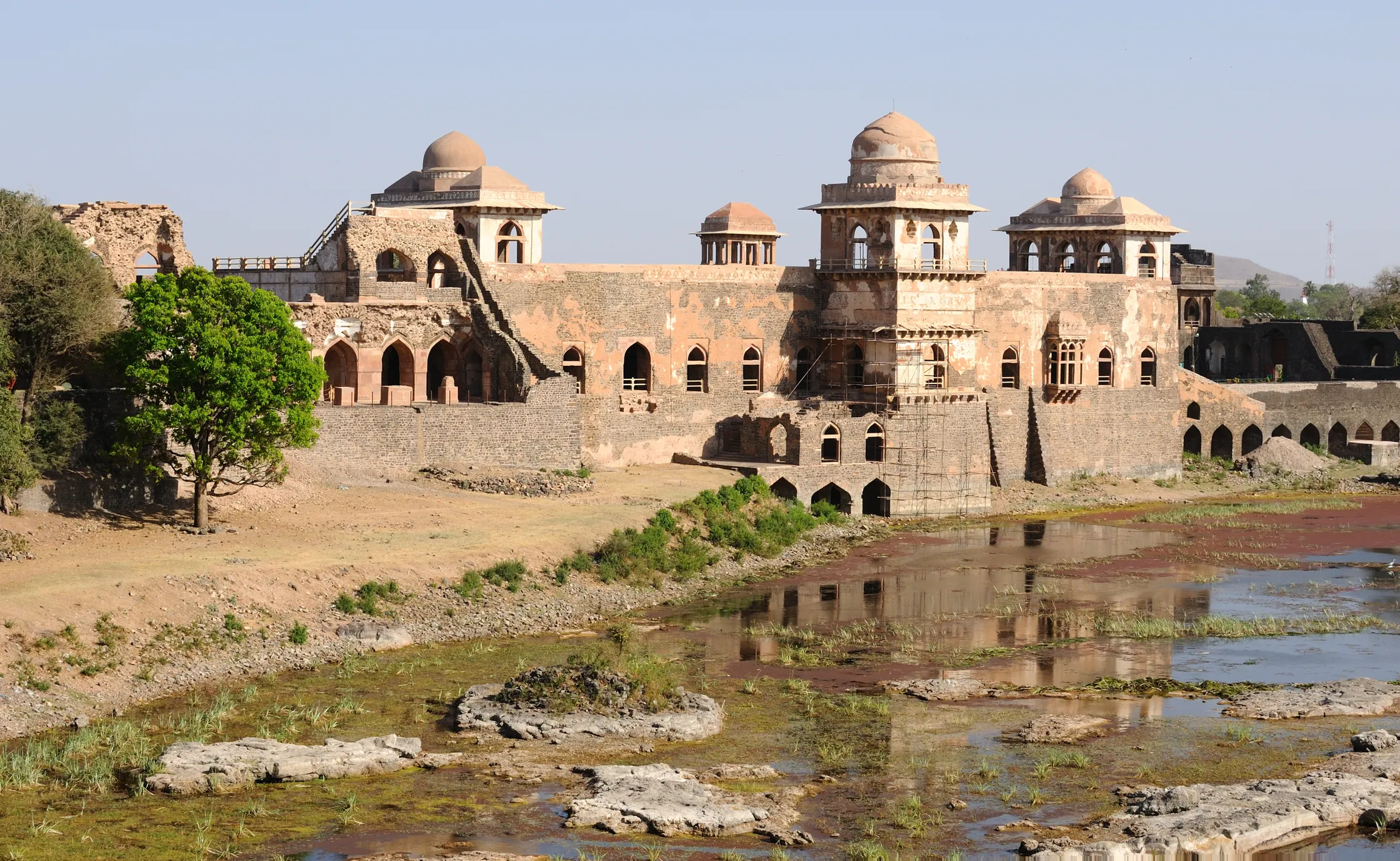 Jahaz Mahal (Mandu, India)
Jahaz Mahal translates to Ship Palace—a name that comes from to the ship-like reflection the structure creates in the adjacent reservoir. Located in Mandu, which was described by the Times of India as "abandoned but not forgotten," is an ancient city that historian believe was founded around the 6th century. Ruins from the once-powerful city stretch across eight miles and include Jahaz Mahal, which was suspected to be used as a harem by the then sultan Ghiyasuddin Khilji.
Burj Al Babas (Mudurnu, Turkey)
Burj Al Babas was planned as a stately community for rich customers who were looking for an opulent European-inspired château. However, this vision never came to pass. The project's developers Sarot Group declared bankruptcy shortly after construction started and further setbacks from the pandemic left the entire half-finished community abandoned.
Lennox Castle (Glasgow, United Kingdom)
Originally built between by David Hamilton between 1837 and 1841 for John Lennox Kincaid, this abandoned mansion is most famous for housing Lennox Castle Hospital. The site was converted into a school for people with learning disabilities in 1927 and was used as the nurses' quarters. However, the hospital was reported to have treated students poorly and was closed in 2002, leaving the property abandoned.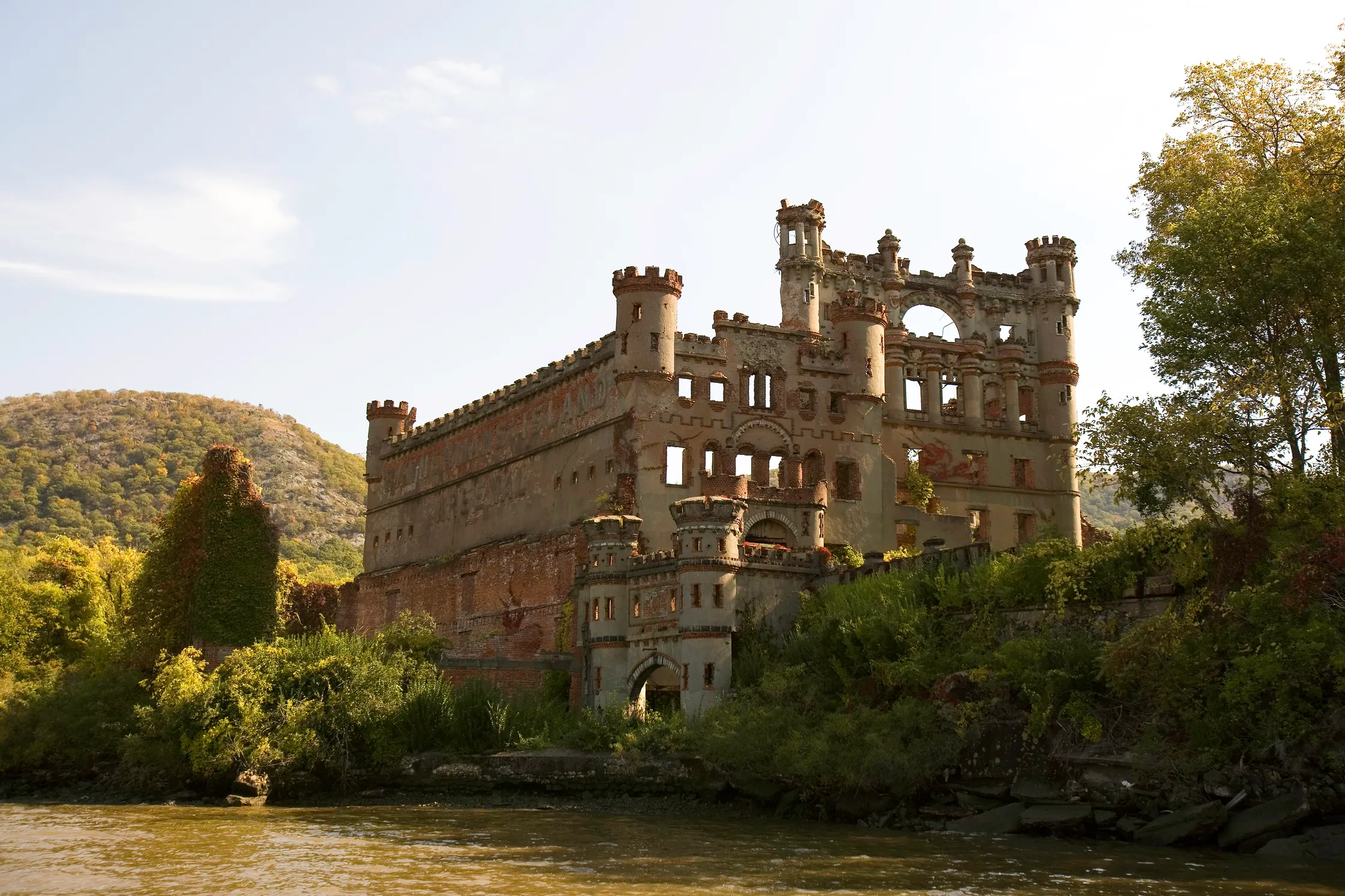 Bannerman Island Castle Armory and Residence (Pollepel Island, New York)
Frank Bannerman was once the biggest arms merchant in the United States. He made a fortune following perhaps the most simple rule of business: Buy low, sell high. His stock of guns and other military memorabilia reportedly got so large, that the government of New York City told him it had to move. After discovering Pollepel Island—located just south of Beacon, New York—he began shuffling his storage north and had a castle built to house it. After Bannerman died, the estate slowly fell into disrepair. An explosion in one of the magazines blew out all of the windows and even shot 25-foot piece of a building debris onto nearby railroad tracks. The ruins and island are currently owned by the state of New York, and operated through the Bannerman Castle Trust.
Mine Manager Home (Kolmanskop, Namibia)
The sandy ground in Kolmanskop was once a—literal—jackpot. According to NatGeo, a Namibian railway worker named Zacherias Lewala saw a collection of shimmering pebbles one day while clearing dunes for track construction. It was 1908, and his German employers knew immediately what Lewala had found: diamonds. Soon swarms of European miners settled in the area hoping to find their own gems, and a whole village slowly took shape in the once-barren desert. German colonizers, who forcefully displaced local Namibians, declared the desert a Sperrgebiet, or a prohibited area. One Berlin-based company was given access to mine the rich land, but extensive excavation left the once-treasured ground dried up. When more diamonds were found near the Orange River (which turned out to be one of the richest deposits on Earth), townspeople followed the sparkling trail south, leaving Kolmanskop abandoned.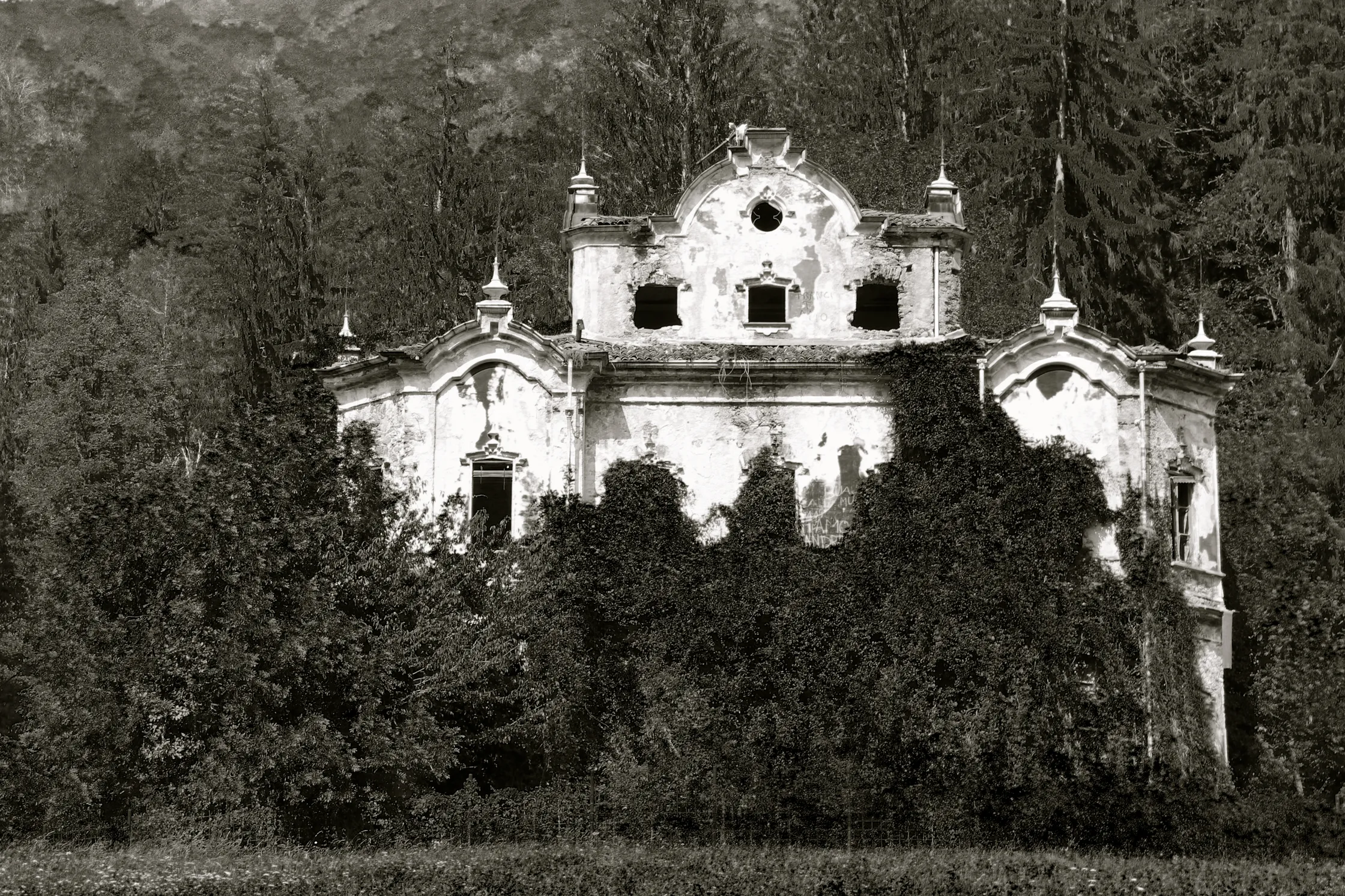 Villa De Vecchi (Cortenova, Italy)
Designed by architect Alessandro Sidoli, Villa De Vecchi was once the summer residence of Count Felix De Vecchi. He was considered an honorable war hero who fought for Milan's liberation from Austria, and was eager to create a retreat for him and his family to enjoy—which they did, briefly that is. One day, De Vecchi returned home to discover his wife brutally murdered and his daughter missing. For a year, the Count searched for his daughter before ultimately committing suicide. De Vecchi's brother, Biago, inherited the home and lived in it with his family until World War II. The family left the property, and while it changed hands a few times, it has been empty since the 1960s. Because of its tragic history, many believe the abandoned mansion to be haunted.
Dungeness Mansion (Cumberland Island, Georgia)
To tell the tale of Dungenees Mansion, one must step back about 300 years to the early days of the United States. James Oglethorpe, a member of parliament and the founder of the Georgia Colony, bought Cumberland Island in 1736 and built a hunting lodge, which he named Dungenees. Throughout the years, many notable early Americans called the island home, including Nathanael Greene and Henry Lee III. In 1881, Thomas and Lucy Carnegie purchased the ruins of a home that had once been occupied by Greene's widow and her second husband, and built their own mansion in its place. According to the National Park Service, the Carnegie Dungeness spanned 37,000 square feet and was estimated to have cost $200,000 to build. The family abandoned the home in 1924 and in 1959 it burned down (rumored to have been set on fire by poachers).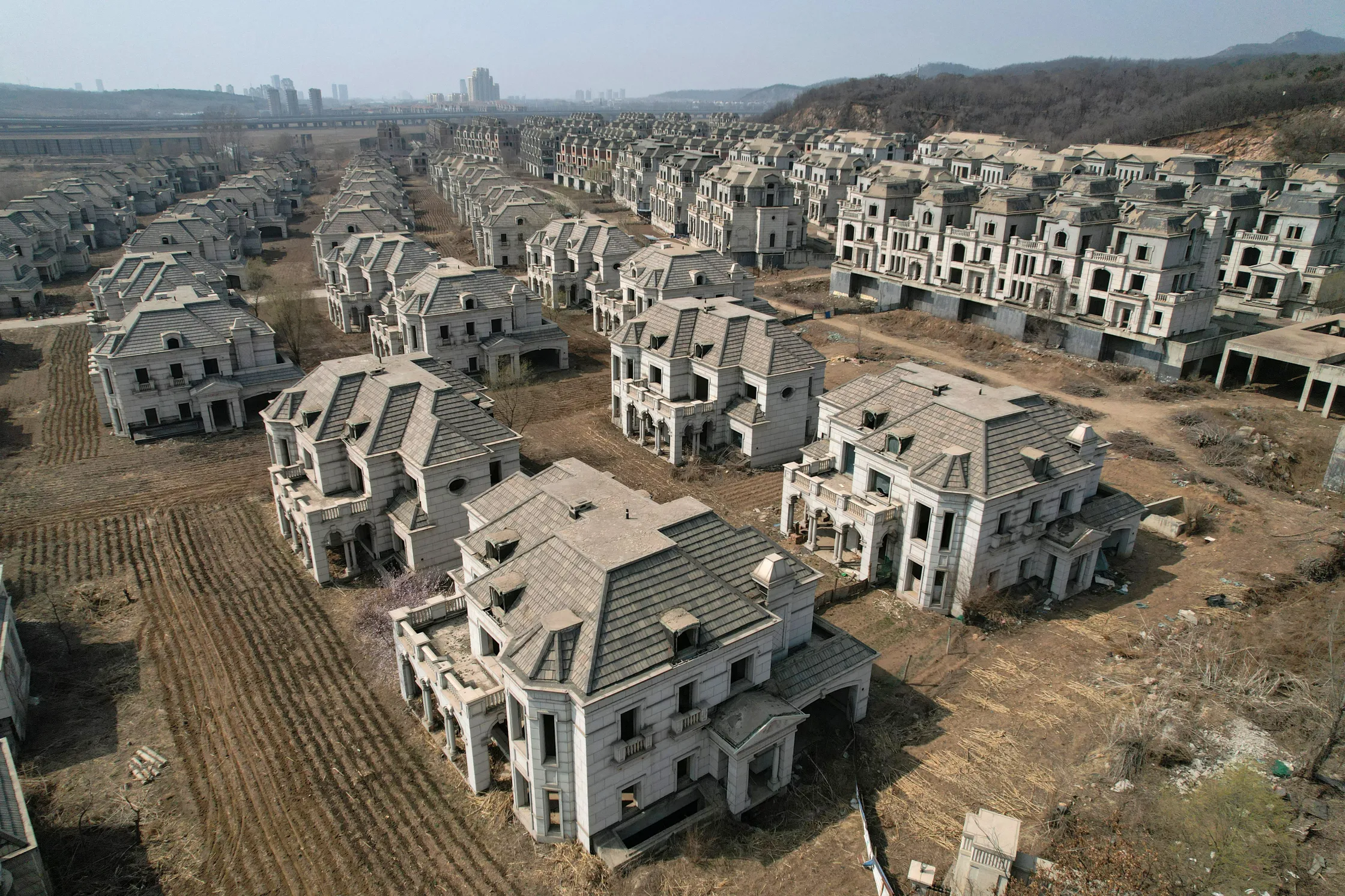 State Guest Mansions (Shenyang, China)
The State Guest Mansions, located about 400 miles northeast of Beijing in Shenyang, China, broke ground in 2010. Within two years, however, the project had come to a halt, with the half-finished mansions left to their own devices. Theories for the development's abrupt end include corruption and lack of funding. Currently, farmers have turned the land around the mansions into plowable soil.