For years, Jim Dolan has been the St. Louis cabaret scene's biggest advocate, producing shows at the Grandel, the Gaslight Theater, the Sun Theatre, the Sheldon, the Kranzberg and the Cabaret at Savor. He's also known for bringing in top cabaret stars while also showcasing local talent.
For the first time, Dolan can showcase cabaret in his own venue: the new Blue Strawberry Showroom & Lounge, located in the former Gaslight Square district. Blue Strawberry occupies the Central West End space that formerly was the restaurant Juniper, plus the adjoining corner space, making one big room with seating for 90.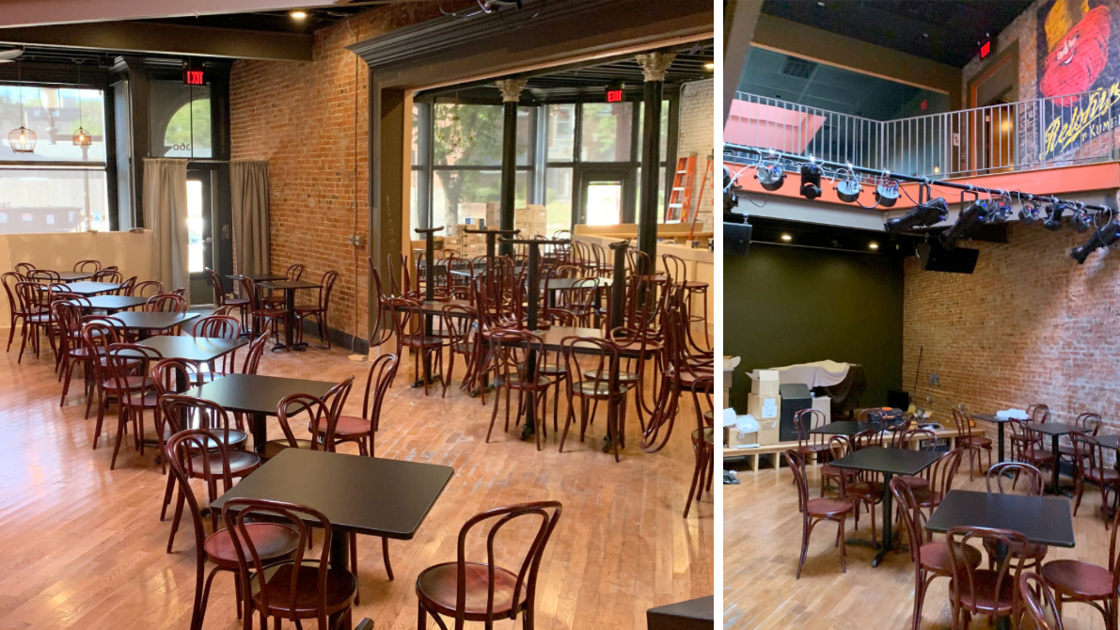 "I'm really proud to have this, and I'm super excited," he says. "It's something I wanted to do for a long time. I can do a lot of different things with this." Dolan says he always wanted to open his own room and figured this was the time. He owns the venue with partners and investors. He says he had been close to getting a place of his own five years ago, but it fell through. "If I didn't do it now, I wasn't going to do it," he says. "I wasn't getting any younger. The place came up, I had another business I got out of last year, my time became available and I wanted to do it."
Though cabaret will be the focus, Blue Strawberry will feature rock, folk and blues, with both local and national performers. The upcoming acts scheduled  are Debby Lennon (Dec. 5), Dean Christopher (Dec. 6, Dec. 13), the Samples (Dec. 31) and John Sebastian (April 15).
He's also going to produce his Gaslight Cabaret Festival there, moving it from the nearby Gaslight Theater.
When booking performers, Dolan looks for singers who tell stories, which he says makes them more relatable to audiences.
The venue, in a century-old building, boasts brick walls, oak floors, a blue quartz bar and hand-painted wall murals. The kitchen serves an American menu focusing on small plates and appetizers, soups, salads and drinks. Kevin M. Sthair is the executive chef. The venue will be open 5-11 p.m. Tuesday through Saturday with ticketed shows Thursday through Saturday.
As for the name, Blue Strawberry: It comes from a long-ago visit Dolan made to Bayfield, Wis., where he encountered strawberries that he says were kind of blue and kind of purple. "They were delicious, and they were everywhere we went," he recalls. When he returned a few years later and asked the locals where he could find the strawberries, he says they looked at him as if he were crazy.
"Nobody knew what they were — it was a brigadoon," he says. "They never came back. I've been back a couple more times, but I don't ask about it anymore. But I know they were there. I ate them every day. And I thought it was a good name."
Find out more about Blue Strawberry HERE
Article originally posted by STLToday