Having long been known for its grand and elegant style, the owner of Union Station is preparing to add a couple new exciting developments to its already exceptional arsenal. Headlining these exciting new additions is an 80,000 square foot, 1 million gallon aquarium estimated to cost around $45 Million. While still smaller than the 5 million gallon Shedd Aquarium in Chicago, this proposed would still be larger than other similar projects in Kansas City and Orlando. According to the current plans, the main attraction will include a variety of different species of sharks. Visitors will have the chance to walk under and through the tank in an area called the shark tube.
Also available for the daredevils among the bunch, will be a rope bridge located just inches above the water. Guests will have the opportunity to walk across this bridge offering a thrilling unique viewpoint of the fish, sharks, and stingrays all swimming below. Also available will be a private event room that will be equipped to host a variety of events ranging from weddings to corporate outings. However, this  event room will be unique in the fact that it's backdrop will be the shark tank.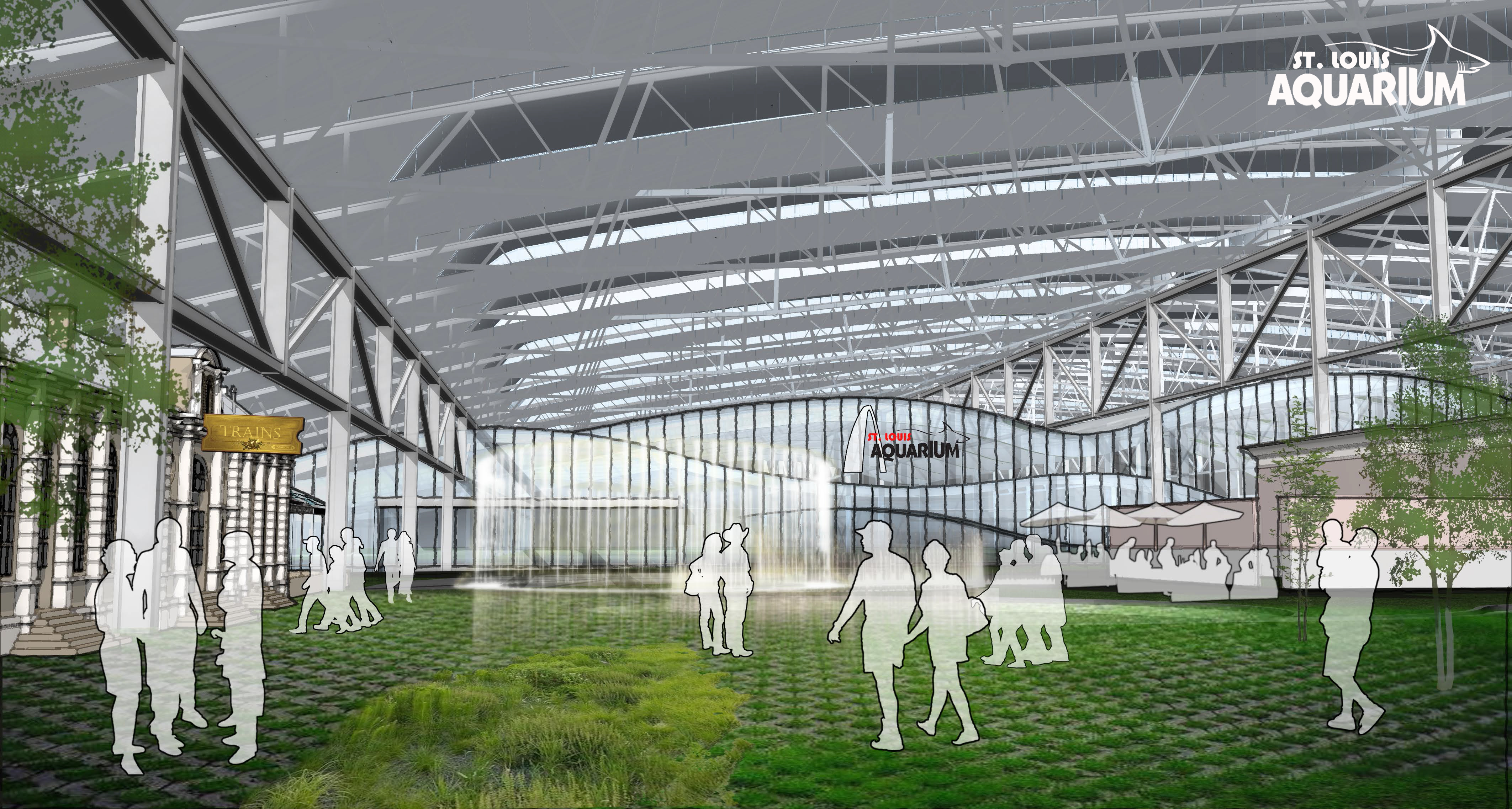 Besides the aquarium, there are a few other exciting new additions to union station in the works. Although the original proposal for a large-scale roller coaster has fallen through, a 200 hundred foot Ferris Wheel, able to be seen from the highway, is still planned to be built. According to the current plans, both the Ferris Wheel and aquarium will be completed around 2018.
Although, the Ferris Wheel and aquarium are both projects for the future, there are a couple exciting developments coming up soon. First of all, the lake under the train shed will be renovated so that it can display a fire and light show, the likes of which St. Louis has never been capable of hosting before. This show will occur every 30 minutes and it will contain fire shooting up from the middle of the lake and lights being projected on the train shed, all to the beat of synchronized music.
The hotel located inside Union Station will also be expanded with up to 32 new rooms being added. Of course, favorites such as The Hard Rock Cafe and Landry's Seafood will still be there to provide familiar dining options, but a plethora of new restaurants and shops are also will also be built along the boardwalk. All in all, these are some very exciting new developments coming to Union Station and I can't wait to check them out for myself.