The Ladue News Show House Starts Friday Oct. 21st!
Some of St. Louis' most creative and celebrated interior designers are transforming 12 spaces inside the 2016 Ladue News Show House at 4388 Westminster Place, a historic property built in 1897 in the Central West End. The following previews share a behind-the-scenes look at three rooms in the Show House – the living room, the dining room, and the entry foyer, staircase landing and first-floor landing – and the designers' visions and plans for them. The Show House will celebrate its preview party this Thursday, Oct. 20, and will open to the public on Oct. 22.
Pick up the Oct. 21, Oct. 28 and Nov. 4 issues of Ladue News for the remaining room previews in advance of the Show House's big reveal in the Nov. 11 issue. To learn more about the Show House or to buy tickets for general admission to the Show House, click here.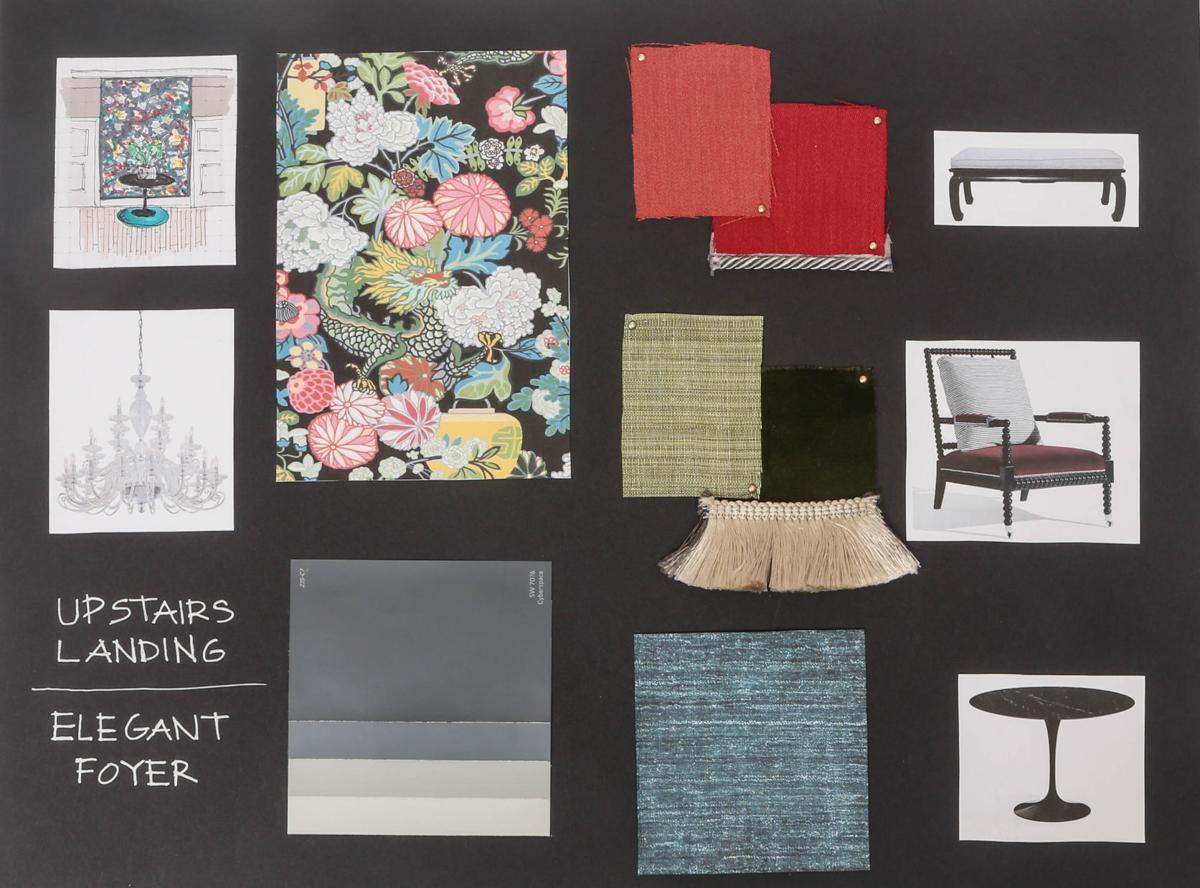 Entry Foyer, Staircase Landing and First-Floor Landing
Designers: Channing Glover and Maria Lesko of C&M Interiors
The wide-entry foyer turned out to be the perfect blank slate for designers Channing Glover and Maria Lesko at C&M Interiors, with its stunning original floor-to-ceiling mirror reflecting the grand staircase leading to a second-floor sitting area. Glover and Lesko transformed these transitional spaces by marrying traditional elements – such as an ultra-utilitarian antique first-floor settee – with their signature contemporary aesthetic. "We're incorporating interesting color palettes – really bold red, green, black and different shades of gray," Lesko says. "We're trying to incorporate a little traditional design while keeping it contemporary with certain pieces."
The second-floor foyer features the boldly patterned Chiang Mai Dragon wall covering by Schumacher, which ties in the accent colors used throughout the spaces.
A clear glass chandelier by Wilson Lighting makes a contemporary statement upon entering the home.
Walls are painted with Porter Paints' Umber Cloud, giving just the right amount of neutral background to allow bold accent colors to pop.
A sleek pendant by Foscarini hangs over the central table by Marcel Wanders, creating a focal point in the second-floor foyer seating area.
An antique settee in the first-floor foyer is reupholstered with green velvet accent pillows to tie in the classic aesthetic with the designers' modern palette.
C&M Interiors, 314-920-3020, candmstudio.com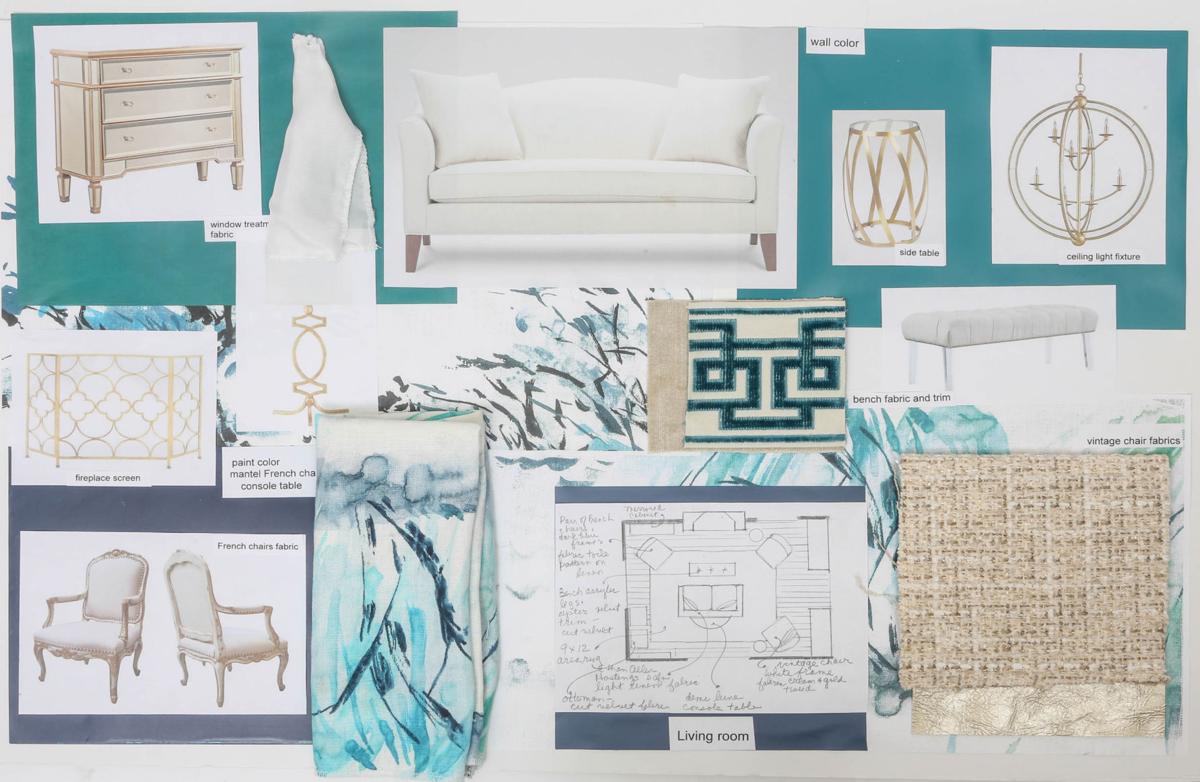 Living Room
Designer: Vicki Dreste of Victoria Dreste Designs
Before even setting foot into the Show House this year, Vicki Dreste of Victoria Dreste Designs already had an idea of the design aesthetic she wanted to pursue – she just needed to find the perfect room to bring her vision to life. "When I walked into the house and saw the living room, I knew that was the space for it," Dreste says. Rich natural light pouring in from the room's tall, front-facing windows allowed Dreste to use Havana Green, a deep, saturated teal, on the walls and Blazer, a dark blue, both from Sherwin-Williams' Victoria Dreste Signature Colors collection, which are available through Victoria Dreste Designs. These dark colors were the backdrop for lighter vanilla, cream, white and gold-toned furniture and accents throughout the room, which Dreste describes as a reimagining of the home's glory days and an update to the Victorian parlor space for today's style of living and entertaining.
A mirrored cabinet along the wall allows light and color to interplay.
A pair of vintage French chairs are reborn with frames painted in Sherwin-Williams' Blazer, a color from her Victoria Dreste Signature Colors collection, and a fabric toile pattern by Designers Guild that Dreste describes as the "focal fabric," bringing in the deep blue-and-teal colorway on a vanilla-white background.
Lustrous white window treatments provide rich visual juxtaposition with the saturated teal of Sherwin-Williams' Havana Green, also a part of her Victoria Dreste Signature Colors collection.
A creamy Ethan Allen Hastings sofa provides a front-row seat to the cozy fireplace.
Accent pieces in the living room, including lamps, a hanging ceiling fixture, a fireplace screen and a side table, create a cohesive, high-design feel.
Victoria Dreste Designs, 314-308-5759, victoriadreste.com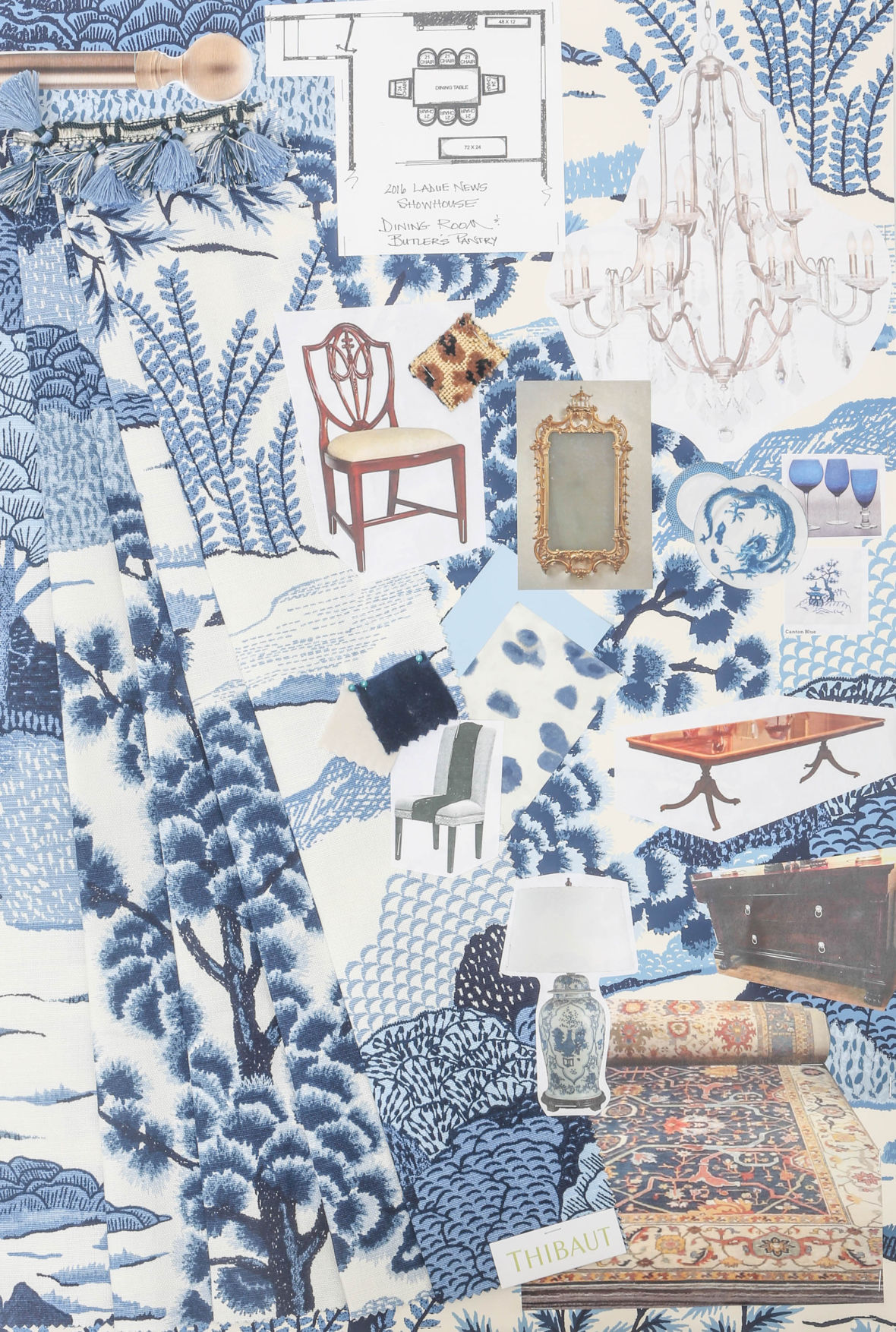 Dining Room
Designers: Teddy Karl and Melissa Hummel of The Great Cover-Up
At first glance, the home's grand dining room needed a mood shift as well as an update: Even with its dramatic windows, the space, according to The Great Cover-Up principal designer Teddy Karl, was dark and dreary. Karl and senior designer Melissa Hummel are known for their rich, traditional interiors, and they transformed the dining space with an Asian-inspired blue-and-white palette. "We wanted to see pattern-on-pattern in this space," Karl says. The biggest design challenge was the fireplace, which the designers felt was small for the room, but vases and urns adorning the mantel create height and add grandeur to the built-in feature.
Window treatments and walls are in the same print from Thibaut and make the room feel larger.
A hand-knotted Afghan Sultanabad rug anchors the room with deep, rich tones, adding extra dashes of color to an otherwise blue-hued space.
A large, gilded gold-leaf pagoda mirror over the mahogany sideboard creates openness and is flanked by large Chinese-export porcelain lamps.
A traditional dark-mahogany table is set with Mottahedeh's Blue Dragon place settings and cobalt glassware, while shield-back chairs in a traditional cut-velvet leopard print are flanked by host-and-hostess parson-style chairs in a blue-and-white color block.
The Great Cover-Up, 9708 Clayton Road, St. Louis, 314-995-5701, greatcoverupdesign.com