Hydraulic Press Brick
"The Hydraulic Press Brick Company grew to be the largest manufacturer of face brick in the world. They pioneered new technology in the mass production of brick and in creating coatings and designs for decorative brick. They took the lowly brick and made it into a material that could be used in a broad range of designs and add colors and character to buildings," says Bill Streeter, director of Brick by Chance and Fortune: A St. Louis Story. The iconic rich redbrick makes the houses of St. Louis glow in the sunlight, a feature few other American cities can claim. 
Emil Frei & Associates Stained Glass
"At its root, our studio's philosophy honors these basic principles: the usage of noble materials, the delivery of thoughtful designs, and the employment of expert hands. Neglect any one of these three and you'll surely have a mediocre work," Aaron Frei, a descendant of Emil Frei and current president explains. "More broadly, though, I would describe the studio's work as the happy product of a received tradition, constantly refined by generations of artists, and all in a sincere dialogue with their particular time and culture." Though the company is most famous for its stunning stained glass windows in most of the historic churches in St. Louis, its work also included windows in residential buildings.
Winkle Terra Cotta
"St. Louis was the home base for the mammoth Winkle Terra Cotta Company, a manufacturer of architectural terra cotta. Winkle's sculptors mastered the patterns of the Renaissance but also provided modern panels for Louis Sullivan's Wainwright Building," says Michael Allen, senior lecturer in architecture and landscape architecture at Washington University. Though Winkle Terra Cotta is found on famous buildings, homes throughout the city are also graced with the company's unique art form.
Lafayette Square Sandstone
"Sandstone was commonly used for the fronts of houses in Lafayette Square. It's not a really hard stone, so it's subject to crumbling if you don't treat it right," explains Larry Giles, National Building Arts president. Early St. Louis builders only had access to local limestone, which was often too soft for elaborate construction. As railroads began running in the 1850s, quarries with higher-quality stone, such as the sandstone used for the fronts of Second Empire mansions, became available to architects and builders.
Missouri Red Granite
"The most notable company was Schneider Granite, down around Elephant Rocks and Graniteville, Missouri," says Giles. "That's where they quarried stone for cobblestones and houses. It was unique in the United States; they called it the 'Missouri Red.' Philip Schneider [who started the operation] lived in Soulard. You can see the granite used in columns of office buildings on Wall Street in New York."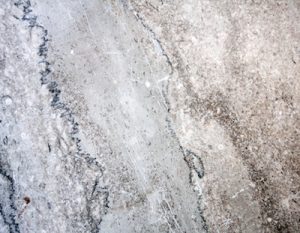 Carthage Marble
"Carthage marble is actually a native Missouri limestone that is very hard, and moss won't grow on it. It's easy to work with, and even though it's limestone it looks like marble. Many of the front steps in the city are made out of Carthage marble," says Giles. Though the limestone is white, it carries streaks of gray, giving the rock the metamorphic nickname "marble." It was held in such high esteem that public buildings, like the Jasper County Courthouse in Carthage, are constructed entirely of the durable stone.
Article originally posted by STLMag