4969 Pershing Place
This truly is a rare opportunity in the Central West End in which a premier historic mansion is being transformed into 3 large condominiums, one on each level. This building had been turned into 3 flats by the previous owners in the 1950's and this is the only reason why it will become the home of 3 condos…. No other private places in this area have had this opportunity before.
Period Restoration will be the contractor transforming this building. They have a strong reputation of maintaining a strong historic integrity while providing a total rehab (down to the studs). The units are already making progress, and completion is expected in the third quarter of 2016.
Contact Ted with questions or if you would like to see the units.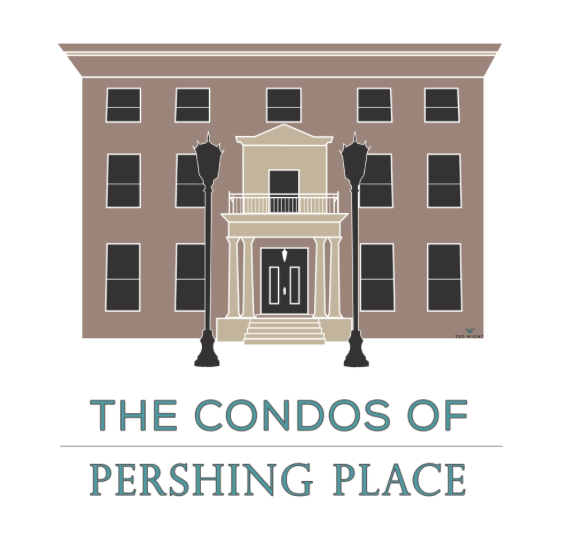 While the Central West End has certainly seen its share of struggles, the neighborhood has always maintained its elegant origins and eclectic attitude. Thanks in large part to the efforts of the individuals who live and work in the area, the CWE remains one of the busiest neighborhoods in St. Louis.
This gorgeous estate was erected in 1902 and has seen its fair share of history. Interestingly, Pershing Avenue was actually originally "Berlin Avenue" but was renamed.
As World War I slogged through its final year and fighting between Americans and Germans headed toward a conclusion, St. Louisans committed one last act of patriotism.
Kaiser Street became Gresham Avenue. Hapsburger Avenue took the name of a British statesman and became Cecil Place. Von Verson Avenue became Enright Avenue, to honor one of the first Americans killed in the war. And Berlin Avenue became Pershing Avenue as a salute to General John "Black Jack" Pershing, the man who commanded the American troops at war. Read more here.
Recently, Period Restoration was able to provide us with some of the finishes that are being chosen for the three condos. This is one of the most exciting projects that I have been involved in for a while and I am absolutely so excited. Please check out the website here, more pictures to come as components of the project are completed.