With the clean lines of its steel-and-glass structure, ESCAPE's new prefab nods to the past—but inside is a trove of modern updates.
Tiny home builder ESCAPE's new design, the N1, is marked by a 30-foot-long glass facade that ties the tiny house to the outdoors. The aesthetic is a familiar one, but for ESCAPE, it was uncharted territory. "We love trying new things," starts the company's founder, Dan Dobrowolski, "so we decided to create our own version of a midcentury building."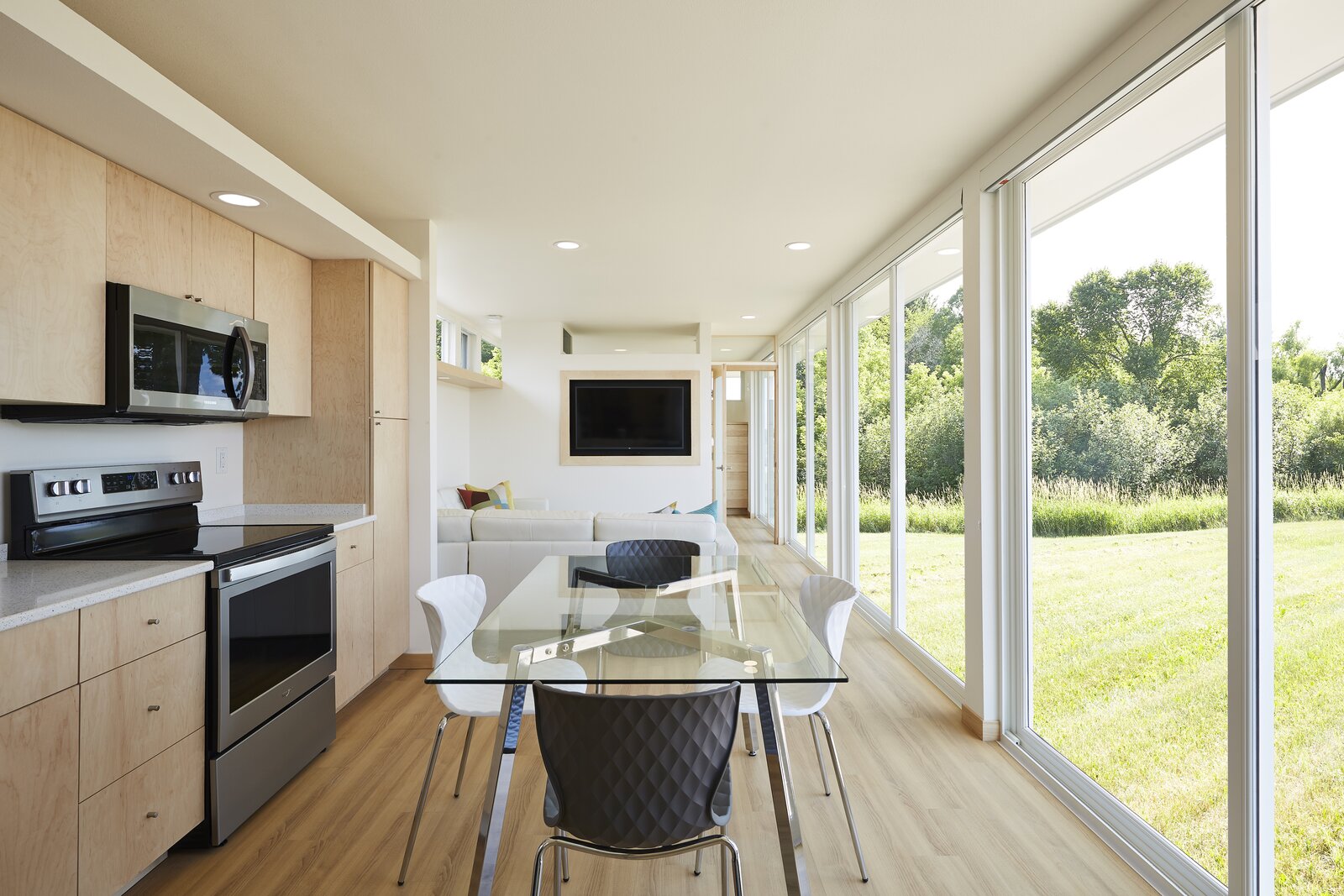 Inspired by modernist architect Richard Neutra and designed by architect Kelly Davis of SALA Architects, the 500-square-foot residence showcases a flat roof, a front porch, an open floor plan, and automated features that include voice-activated lighting and temperature control.

The home's exterior is clad in gray metal siding, and a white poly material covers the roof. "[It is] very strong and highly reflective so that it prevents heat buildup," Dobrowolski notes. As a counterpoint to the exterior's metal and glass, the interior of N1 is finished in maple for a more natural look. The kitchen and bath cabinetry were crafted with the same maple, and the flooring throughout the tiny home is a maple composite.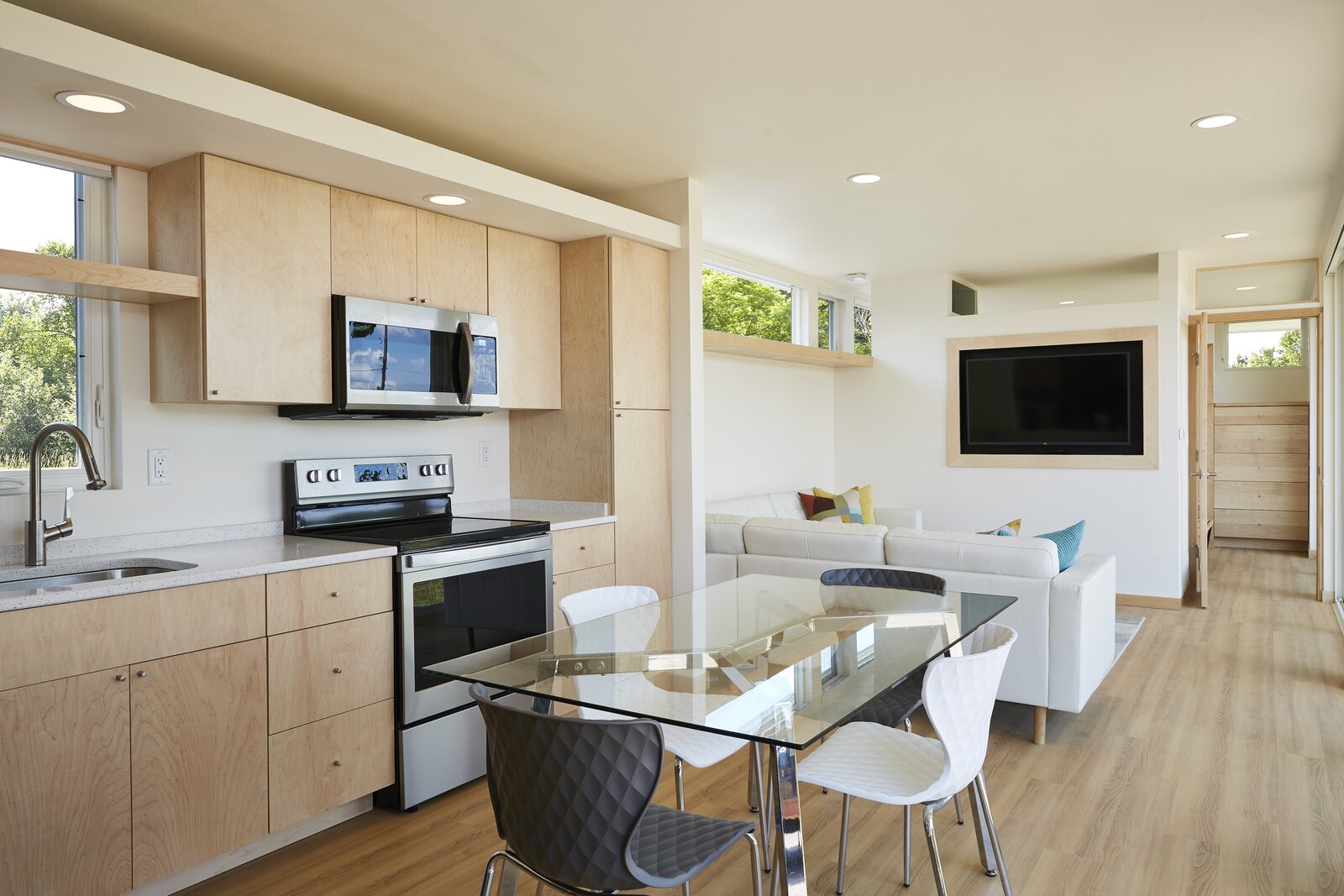 The kitchen-and-dining area is adjacent to the living room, which accommodates a sectional sofa, a coffee table, and a large television. The bedroom, located beyond the living room, is arranged with sliding maple doors that access an en suite bathroom. A second bathroom and a full-size washer and dryer are situated at the opposite end of the tiny home, near the front door and the kitchen-and-dining area.
"The sense of space is amazing," attests Dobrowolski. "This is what ESCAPE is about—openness and a direct connection to the setting."
For now, the N1 is only available as a rental in ESCAPE's tiny home village in Tampa, Florida. According to Dobrowolski, another iteration of the prefab, the N2, is on the way, and will be available for purchase. "Clean lines and an open and airy feel are perfect for Florida," he says.
Before the arrival of the tiny home village in Tampa, or the N1, Dobrowolski established Canoe Bay, another tiny home community situated in northwestern Wisconsin featuring rentable Prairie-style resort cottages. Those designs are also by Davis, and architect John Rattenbury, a protege of Frank Lloyd Wright. "My aim is to create architectural gems that are accessible to the public in a smaller, portable way," says Dobrowolski.