Designed by architect Robert Malinoff for his own family in 1958, this spruced-up residence emphasizes an outdoor connection.
The 1958 residence that architect Robert Malinoff designed for his own family while he was still a student at USC School of Architecture has hit the market. The post-and-beam house displays the classic tenants of midcentury design with a newly restored interior—and an impressive view of the iconic Hollywood sign.
The Malinoff Residence is located along Ledgewood Drive in the Beachwood Canyon neighborhood. Situated at the base of Mount Lee, the home offers a nearly unobstructed view of the legendary Hollywood sign perched above the home.
Only a few other owners have enjoyed the home since its construction, helping to preserve the structure's original details. Most recently, the local real estate development firm HabHouse stepped in to restore other period details and complete necessary functional updates. Painted beams and wooden details highlight Malinoff's design while other finishes restore a midcentury aesthetic. Offering a total of four bedrooms and three bathrooms, the nearly 2,400-square-foot home was recently listed for $1,649,000. Keep scrolling to see more of the interior, including how it looked when Malinoff himself lived in the home.

An image from Malinoff's years in the home reveals an original wall separating the living room from the office.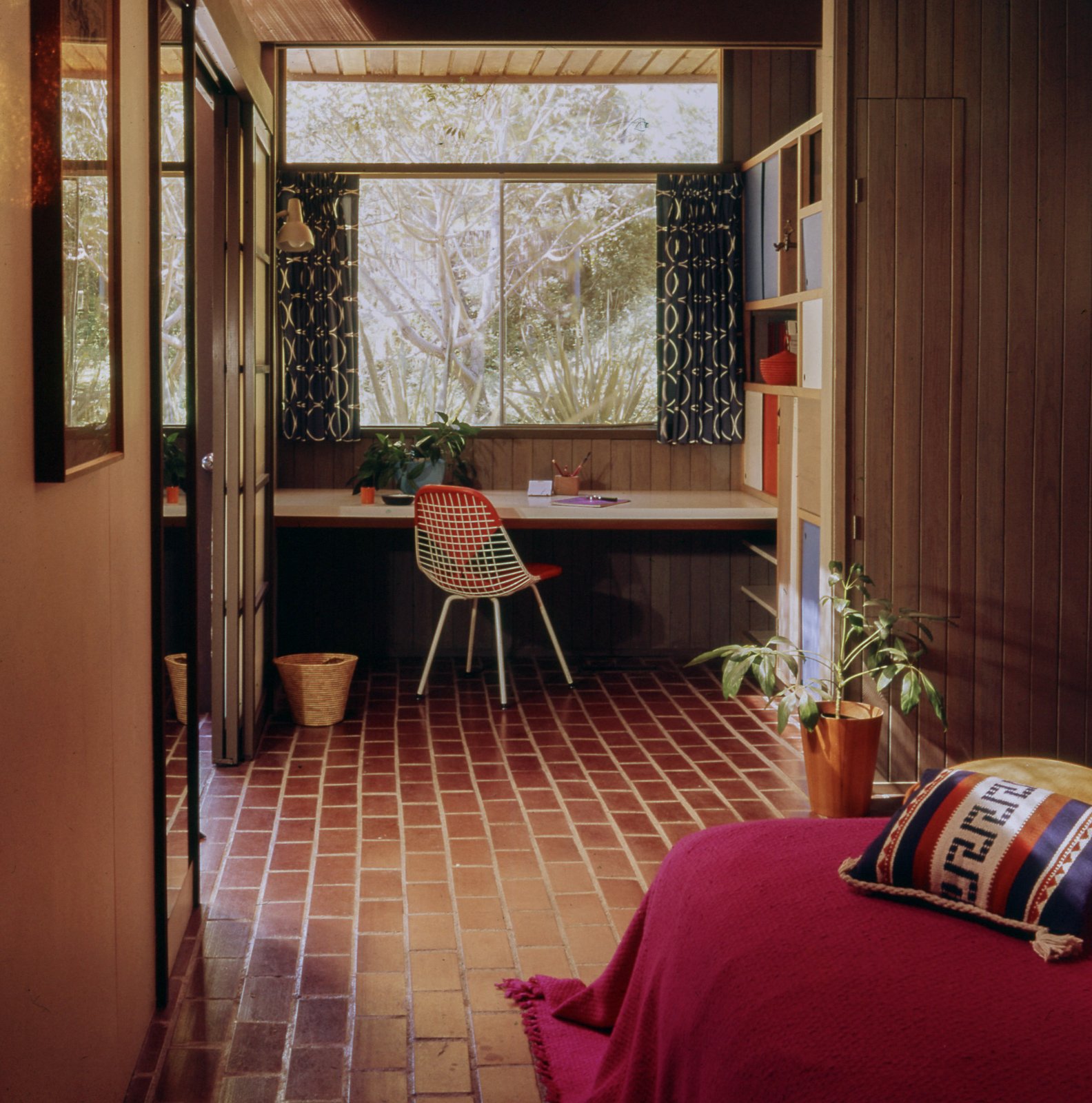 A closer look at the office when the Malinoff family resided in the home. A screen door also separates the space from the living area.
Article originally posted by DWELL