Ralph Fournier, an architect who designed thousands of homes in the area, died Monday at 98. Mr. Fournier's work — in a style now dubbed "suburban modernism" — was heavily influenced by Frank Lloyd Wright's Prairie School style. Their design, low-slung roofs, and full-length windows that added a contemporary essence to residences were snatched up quickly by young couples in the 1950s and early 1960s.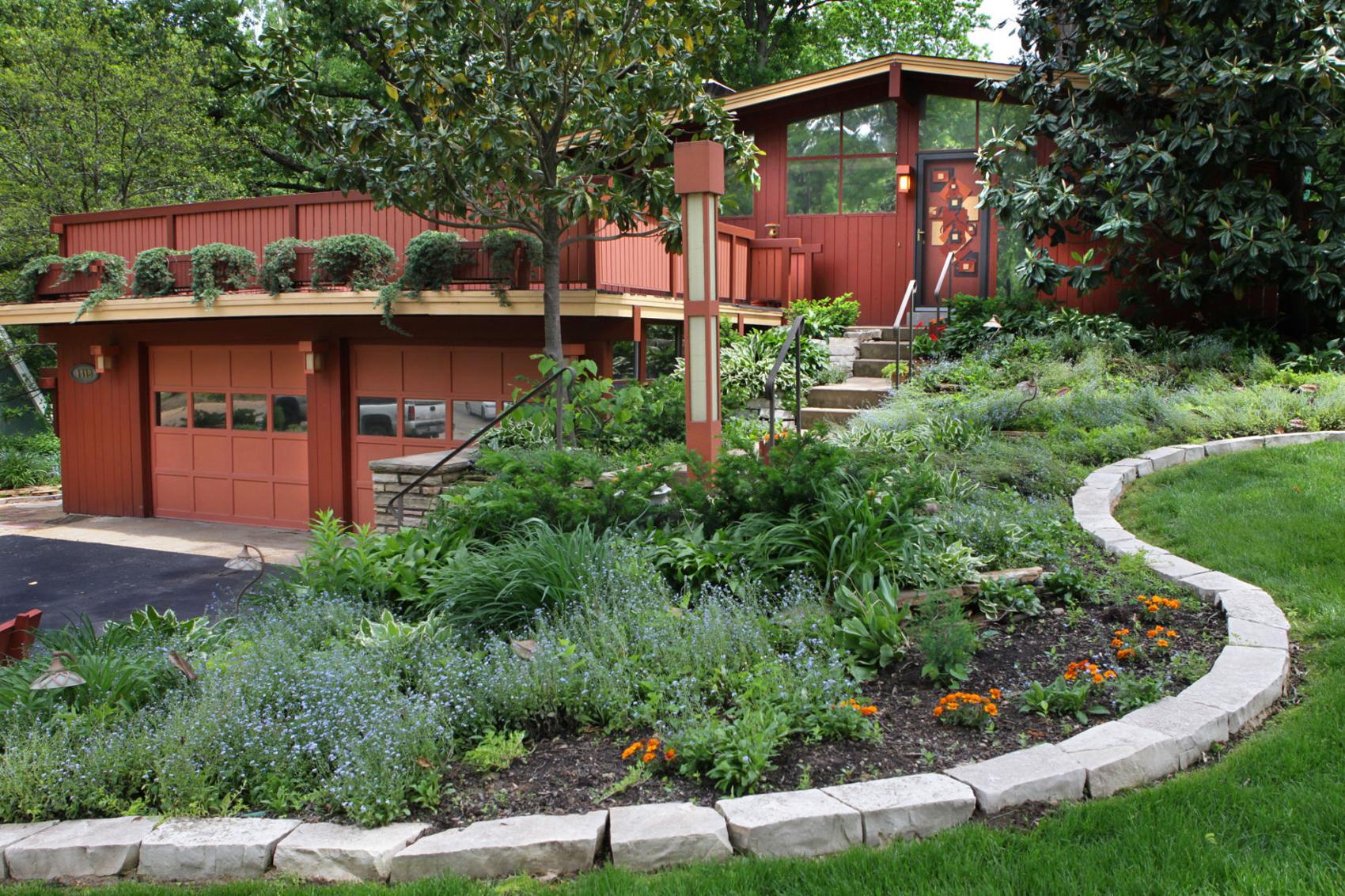 Mr. Fournier at one time estimated that he and his late wife, architect Mary Jane Fournier, "built hundreds of them in St. Louis and thousands of them within a 500-mile radius."
The homes offered about 1,100 square feet of interior space: three bedrooms and one bath, with a living room, dining room, and kitchen (and a carport) for $14,000. "They were good homes for people who didn't have a lot of money," Mr. Fournier said in a 2017 Post-Dispatch interview. Many Fournier homes still exist in north and west St. Louis County.
In recent years, the homes have been lauded for offering stylistic touches that set them apart from the nondescript boxy homes that sprouted up in suburbia in the late 1940s. Maryville University interior design professor Jessica Senne said the "low-slung rooflines hugged large residential lots (and) … brought the landscape indoors and provided a constant connection between dwellers and their neighborhoods."
Most of the Fournier homes were designed for developer Burton Duenke, who created Tan-Tar-A resort at the Lake of the Ozarks. Mr. Fournier also did single-home designs for fans of his style, including Arrowhead, a large estate near Faust Park in Chesterfield.
In 2016 I had the honor of selling a Ralph Fournier designed home in Forest Green Estates, across from Old Warson Country Club. Built in 1963 the home featured an open floor plan and an abundance of windows that looked out onto 1.24 acres.
Mr. Fournier was featured in "Mid-Century Modern in St. Louis," a locally produced documentary shown on KETC (Channel 9). Also featured in the piece was St. Louis architect Richard Henmi, who died in July at age 96.
A native of Holyoke, Massachusetts, Mr. Fournier flew four combat missions in World War II as a B-26 bomber pilot for the Army Air Corps. After the war ended, he worked with the French Resistance on humanitarian missions and was awarded the Croix de Guerre and the Legion of Honor, two of France's highest decorations.
Upon his return home in 1946, Mr. Fournier worked as a machine operator at the Springfield Armory and was attending the University of Massachusetts. He then came to the Washington University architecture school and studied under Edward Mutrux, a partner with Wright disciple William Bernoudy.
Mr. Fournier, who lived in Brentwood before moving into a care facility, was preceded in death by his wife. He is survived by four children, three grandchildren, and four great-grandchildren.
Information from STLToday