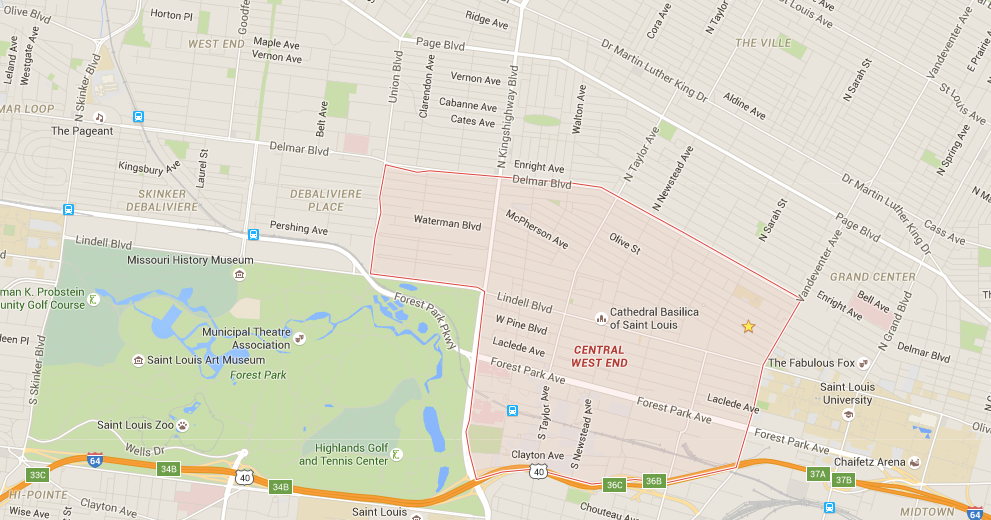 The CWE is booming and the end is not in sight.
If you were to travel back in time the Central West End would look radically different in the 70's and 80's. It was rundown and sometimes dangerous but was still fashionable and popular. Culture was strong and it was relatively cheap to live in the area. To some this was sad because historically and architecturally, the area is extremely significant. A simple drive through the area reveals the abundance of late 19th & early 20th century homes and buildings that embody the spirit of St Louis and our rich architecture. Fast forward to now, and it is a different place all together. You can hardly go two blocks down any major CWE street without seeing construction, new developments or renovations taking place. The West End Word talked about how if you were traveling just south from Manchester Blvd. it was "no-mans land". It was dangerous and ridden with crime. There were so many dilapidated buildings and it was as if the life had been sucked out of the area. In the CWE area a program known as the Neighborhood Security Initiative was created in 2007 to reduce crime.The program funds the patrols of off-duty police 1,800 times per year. This has helped to reduce crime in the area by a whopping 43% (West End Word).
Along Forest Park Ave. you can see laboratories, replacing old warehouses, new offices being built, and some being retained and renovated like the Gerhart Lofts at the corner of Forest Park Ave and Vandeventer, right by the new IKEA that was just built. Nearby you can find West Pine which is lined with new developments like West Pine Lofts, Piazza at West pine, as well as renovations by Aspirant Properties (The Donatello and The Michelangelo). There are so many developments underway that there are simply too many to list!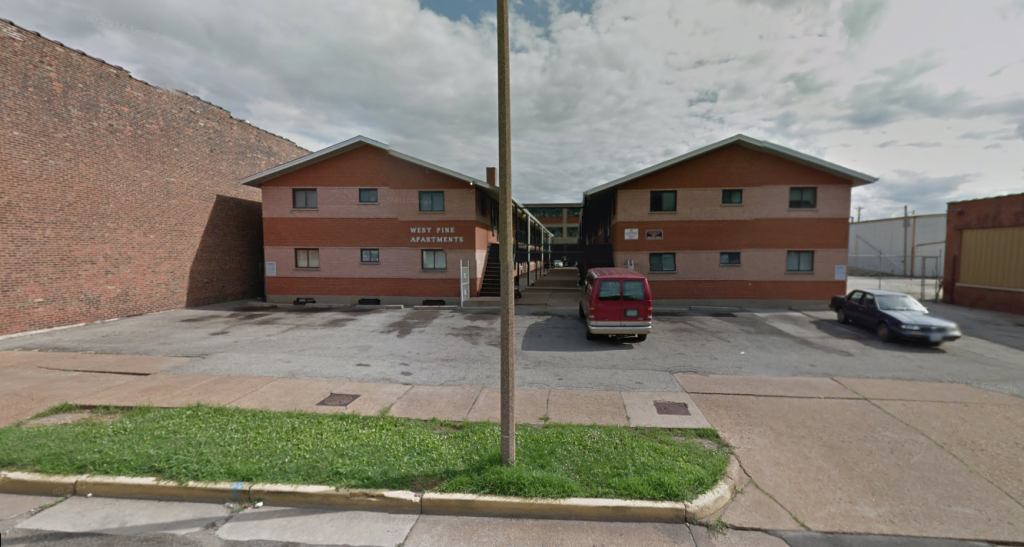 Immediately to the right of this building were a line of old warehouses and other industrial buildings. They were demolished to build The West Pine lofts and the street looks better each and every day. Just across the street from the Donatello there is another development under way (keep in mind, this is one block of west pine between Vandeventer and Sarah.
Piazza at West pine is currently under development, the image below shows three old buildings that were demolished over summer 2015.
The previous developments are located on the very edge of the CWE. All of these developments are largely helped by the aldermen whose wards are all of or part of the CWE. Joe Roddy, alderman for ward 17 recently stated that 2$ billion has been invested in 63108 in the last 10 years. Not to mention the near 1$ billion that is being spent by Barnes-Jewish and Childrens Hospital on renovations for their campuses. Saint Louis University, located on the very edge of the central west end is also building 2 new high-rise dormitories. In addition, the St Louis College of Pharmacy is building a new research facility and student center on Taylor Ave. There are 1000's of units becoming available for rent/purchase in the area and this is not seeming to be slowing. There are a handful of other projects that have yet to break ground but are expected to do so in the coming months. Keep your eyes out for a post we will be doing soon where we outline all of the new developments in the area. You won't want to miss it…
I can't wait to see what comes next!