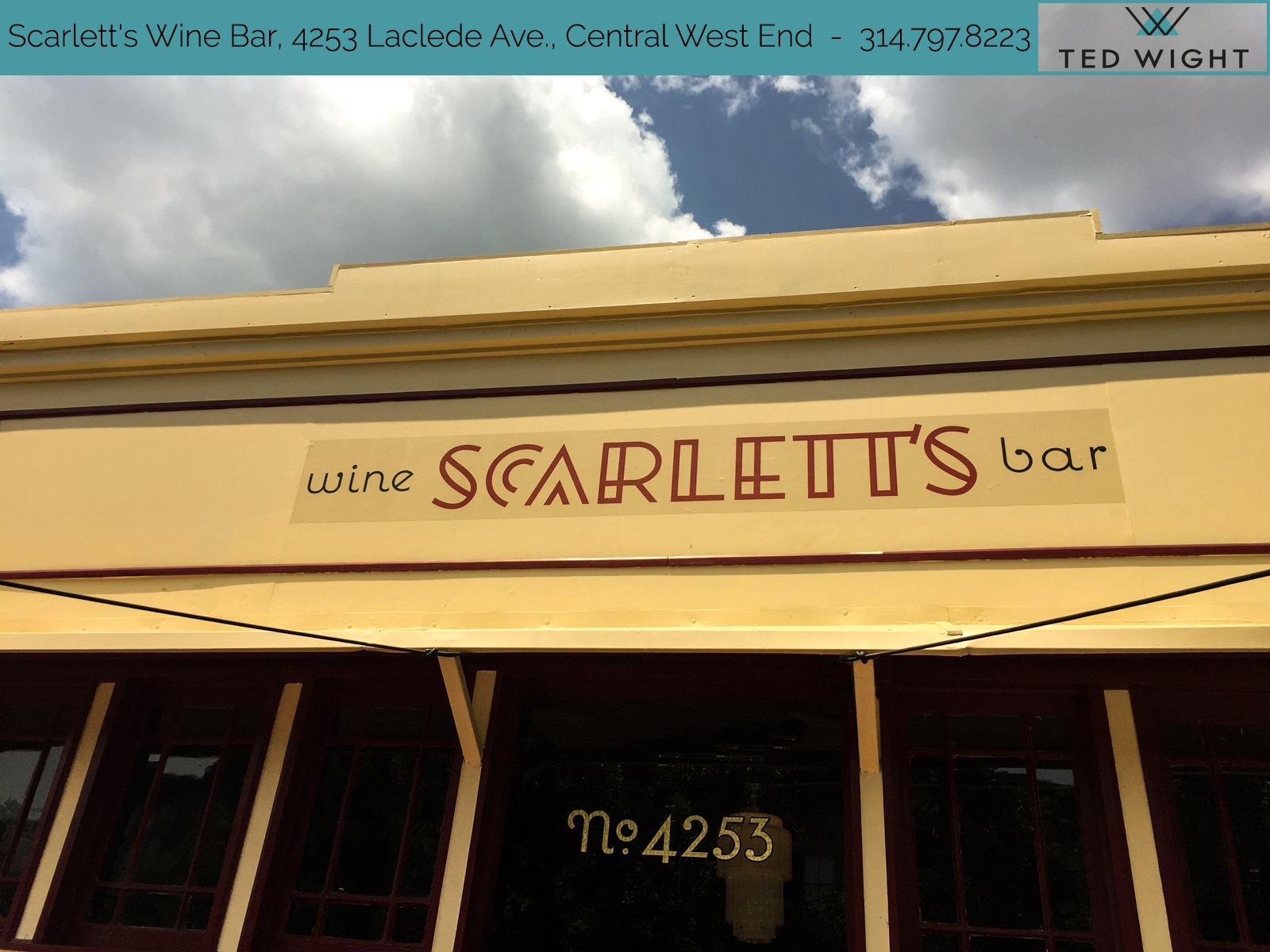 It's fun to have a sister restaurant to the Sasha's family in the Central West End. Located right next-door to Northwest Coffee. It will remind you a lot of Sasha's & I thoroughly enjoyed it. Here is a snippet from Feast Magazine:
Central West End visitors now have a new spot to eat and imbibe. Scarlett's Wine Bar opened on June 2 featuring wine, cocktails, pizza, charcuterie plates and more.

The full-service concept comes from Alan Richman and Rachel Jones, who also own popular local watering holes Sasha's On Shaw, Sasha's On DeMun and DeMun Oyster Bar. Nick Puccio heads up the kitchen, while Tim McAndrew and Logan Cochran serve as managers.

"It's a cozy, laid-back wine bar. We encourage people to stay and have a bottle," says McAndrew. "There are multiple bottles from the owners' cellar. We have good beer and cocktails program as well, but overall, it's just a comfortable place to relax."

Scarlett's features the familiarity of Sasha's in a fresh new location. Ninety seats are available across an indoor dining area and a spacious outdoor patio outfitted with big red umbrellas. Design themes include a scarlet and bronze color scheme, marble tabletops, art-deco light fixtures and, of course, an abundance of wine bottles and decor.

Unlike its sister wine-bar concepts, however, Scarlett's boasts a sizable kitchen with an exciting new component: a wood-fired oven. In-house pizza dough gets baked with a variety of topping options, such as the most popular combination so far: thinly sliced prosciutto paired with bartlett pears, extra-virgin olive oil, scallions and fresh mozzarella.