The story of COCA's home began in the 1940s, when members of the B'nai Amoona congregation sought to build a strikingly modern home. The synagogue's leadership was attracted to the work of Erich Mendelsohn, a pioneer in the Art Deco and Art Moderne movements after the architect's sketches and photographs were exhibited in 1944 at the Saint Louis Art Museum.
Mendelsohn's career followed the trajectory of many German-Jewish emigres fleeing Nazism; he worked in England, Israel and, finally, the US. An early work, the Einstein Tower (below), completed in 1924 in Potsdam, Germany, is considered one of the most important examples of modern architecture. Upon the completion of the Tower, Mendelsohn's practice grew quickly into the largest architectural office in Germany in the 1920s.
B'nai Amoona was Mendelsohn's first American project, and many architectural historians believe it was one of his finest. That seems to have been the view of the architect, who reportedly told his wife after the groundbreaking that the building was "one of my best and very powerful without being heavy."
COCA was founded in 1986, after the congregation moved west and developer Richard D. Baron transformed the synagogue into a community-based visual and performing arts center. Led by Trivers Associates, the transition of this architectural treasure from B'nai Amoona to COCA is a rich story with a consistent theme: a place to nourish the soul.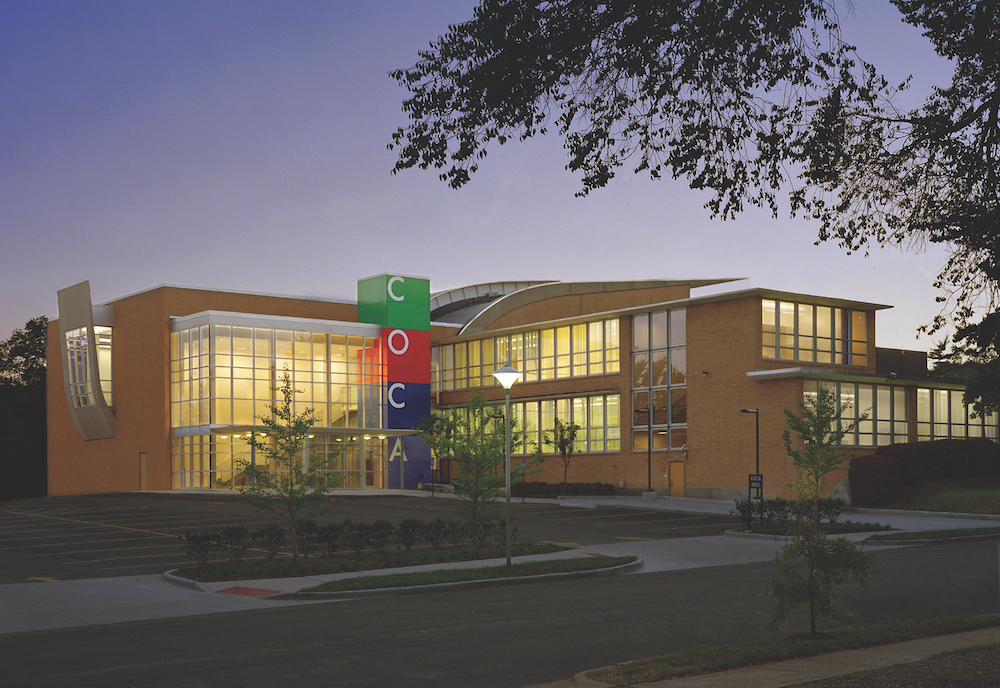 Article originally posted by COCA