Every home has a story. But not every home has a song, much less a track on the No. 1 album in the country.
Taylor Swift showed the world what she has been working on during quarantine: a new album entitled, Folklore. "Folklore," which Swift said she wrote and recorded in isolation, is more poetic than punchy pop, a stripped-down symphony of storytelling. And one of those stories is about Holiday House, Swift's vacation home in wealthy Watch Hill, R.I. — or, more specifically, one of its former owners.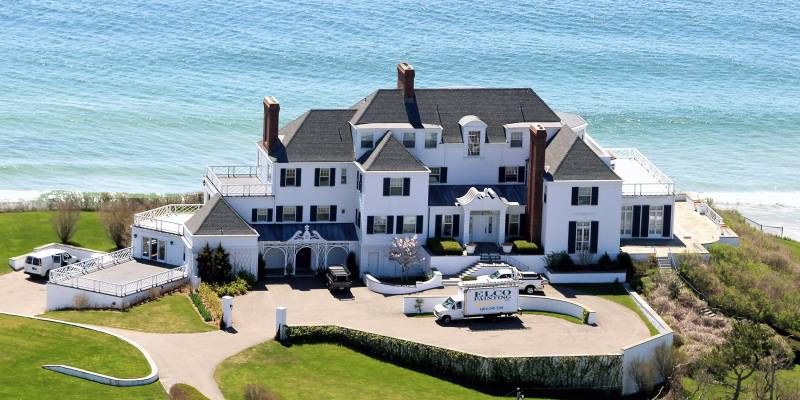 The third song "The Last Great American Dynasty," tells the tale of Rebekah Harkness, an eccentric philanthropist and wealthy widow who was rankling the Watch Hill elite from Holiday House decades before Swift purchased the home for a reported $17.75 million in cash in 2013.
With some 700 feet of private beachfront, Swift's seven-bedroom, 11,000-square-foot mansion has since played host to a string of star-spangled summer parties over the years, with an A-list assortment of actors, models, and musicians in attendance, including Emma Stone, Blake Lively, Ryan Reynolds, Serayah, Gigi Hadid, and various Jonas brothers.
But on Harkness's watch, it seems, the house — and the parties — were even bigger.
Born Rebekah West in St. Louis, Harkness spent her childhood summers in Watch Hill. She married William Hale Harkness, heir to the Standard Oil fortune, in 1947, and a year later, as Swift writes, "They picked out a home and called it 'Holiday House' / Their parties were tasteful if a little loud / The doctor had told him to settle down / It must have been her fault his heart gave out." William died of a heart attack in 1954, leaving the hilltop beach house to his wife.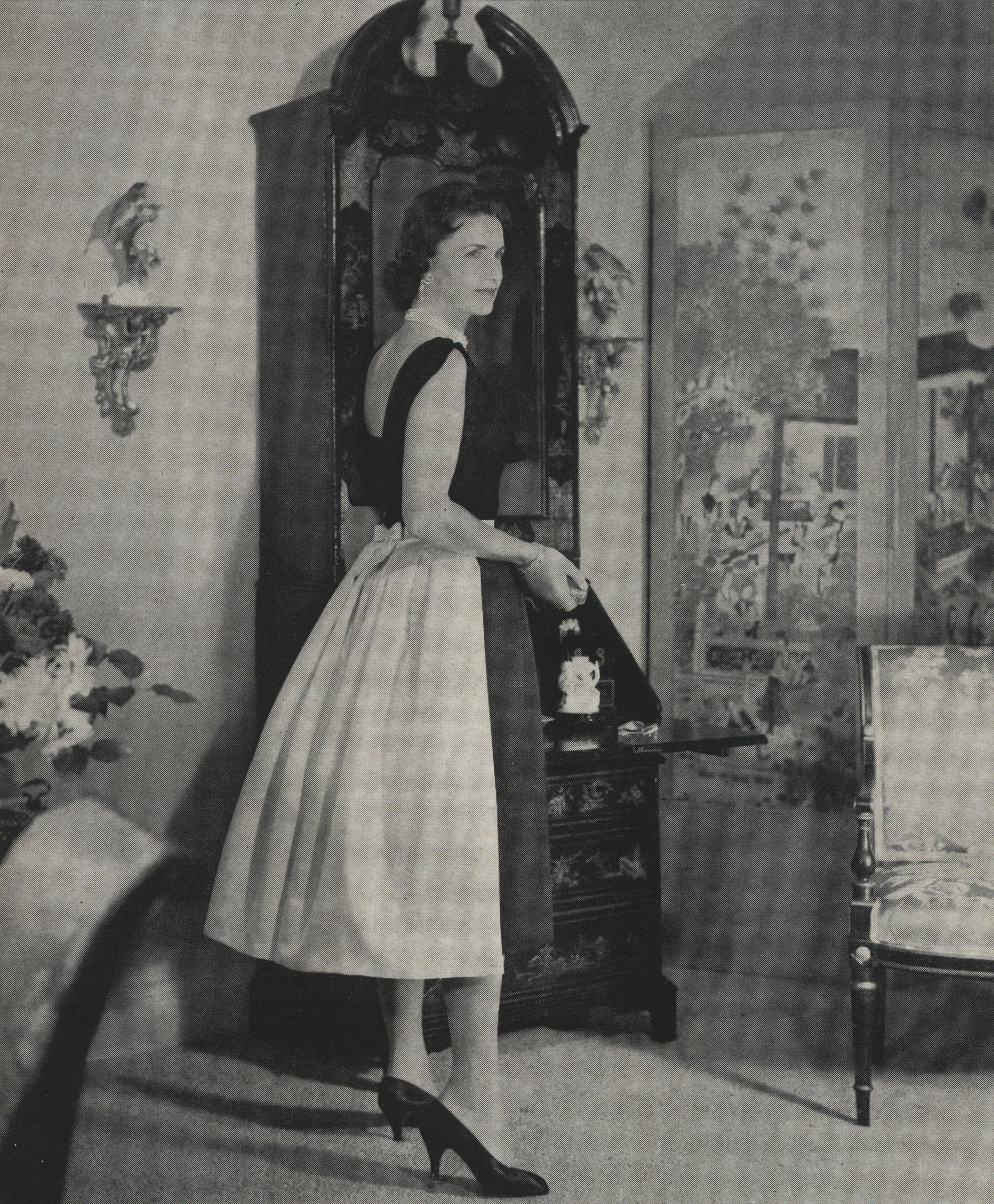 By all accounts, Harkness was a character. In St. Louis, when she was known as Betty West, she and her debutante friends were known as the "bitch pack," which Swift notes lyrically. She did "the kinds of things everyone else just talked about," wrote Craig Unger in "Blue Blood," a biography of Harkness. One time she arrived at a party by climbing to the roof and descending the chimney. She was once bounced from an ocean liner for shouting obscenities, throwing plates at the band, and swimming nude, according to a 1988 New York Times review of "Blue Blood." An aspiring composer, she rang J. D. Salinger's doorbell dressed as a cleaning woman, with hopes of setting the author's writing to music. She filled fish tanks with goldfish and Scotch, and — as Swift hints at in the song — cleaned her swimming pool with Dom Pérignon champagne.
She blew through her fortune "on the boys and the ballet." (Harkness was an avid patron of the arts and founded her own company, Harkness Ballet. The Harkness Foundation for Dance still exists. She was also a composer. A 1955 article from The St. Louis Post-Dispatch reports that one of her works would be premiering at Carnegie Hall in New York City.) She lost card game bets with Salvador Dalí. (No such record could be found, but the famous Surrealist artist did design the $250,000 jewel-studded urn that held her ashes. Harkness died of cancer in 1982 in New York City. She was 67.) She stole a neighbor's dog and dyed it key lime green. (Allegedly, it was a cat if it matters.)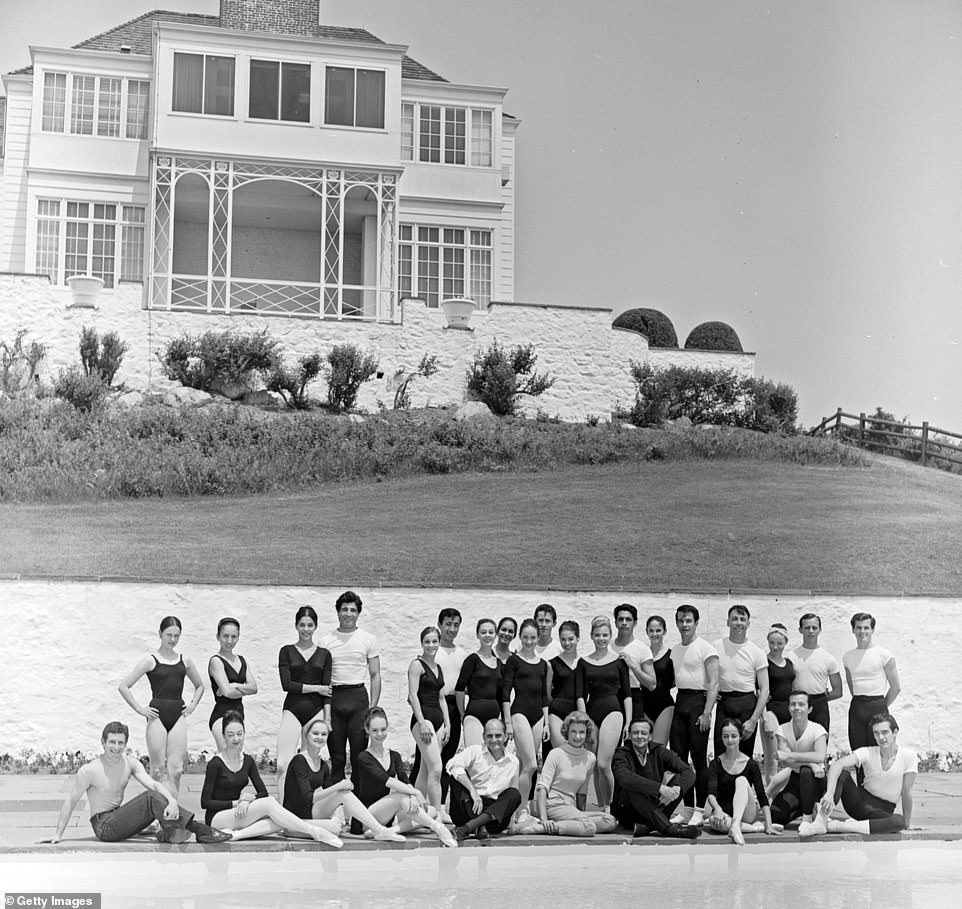 In 1966, she had a blue geodesic dome installed on her lawn for the dancers to practice beneath; outraged locals sued her, citing zoning restrictions, and Harkness was forced to take it down, according to the 2005 book "Watch Hill Through Time" by the Watch Hill Conservancy. Swift captures the tension between Harkness and her neighbors in the song's chorus, singing: "There goes the maddest woman this town has ever seen / She had a marvelous time ruining everything."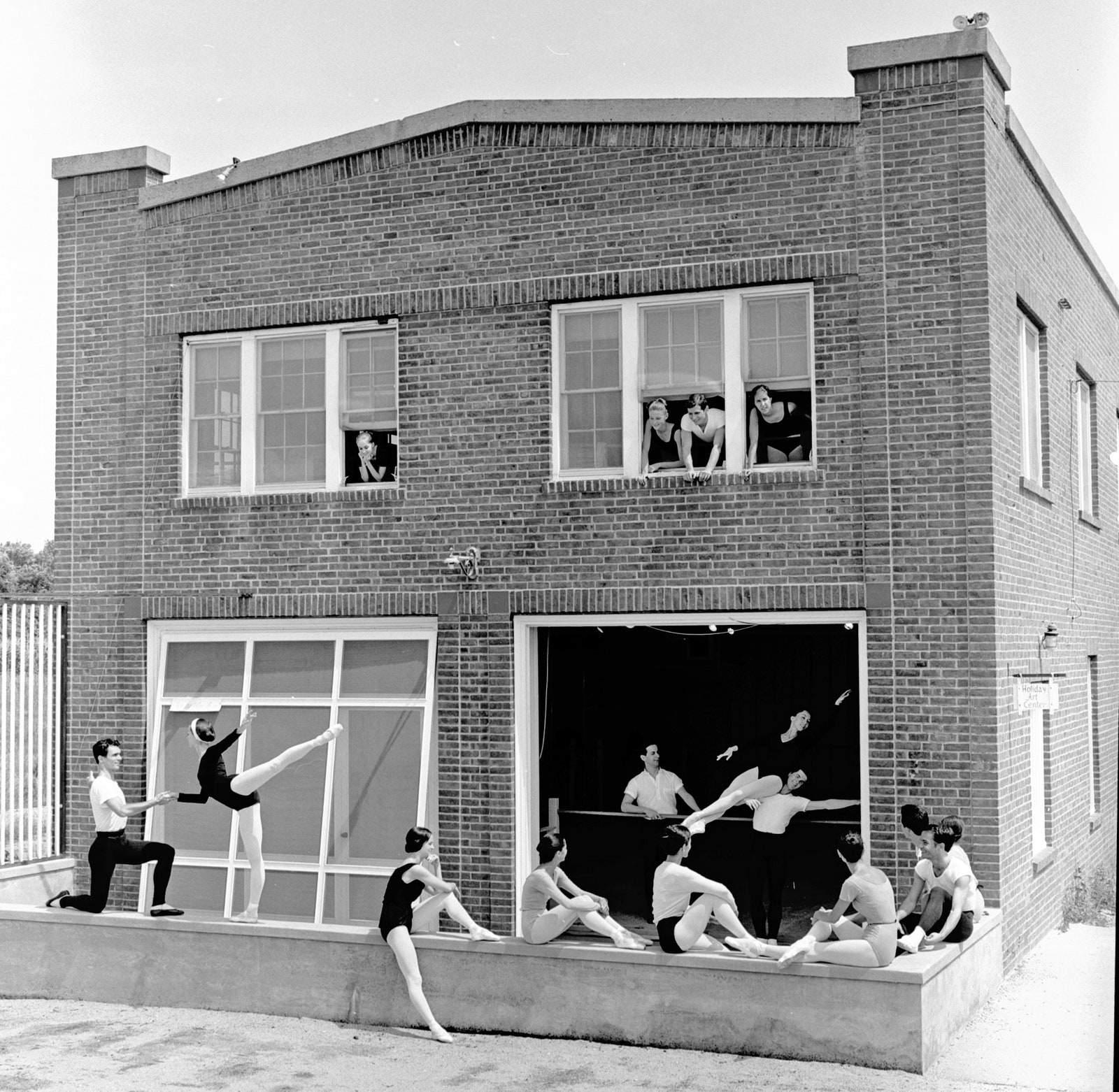 When Harkness sold Holiday House in the 1970s, the 40-room property (with eight kitchens and 21 bathrooms) had swollen to such a size that it was divided into three lots, according to "Watch Hill Through Time." The center lot, containing the house itself — now so large it had to be trimmed through partial demolition on both sides — was sold to the Wattles family, who renamed it High Watch and kept a decidedly lower profile.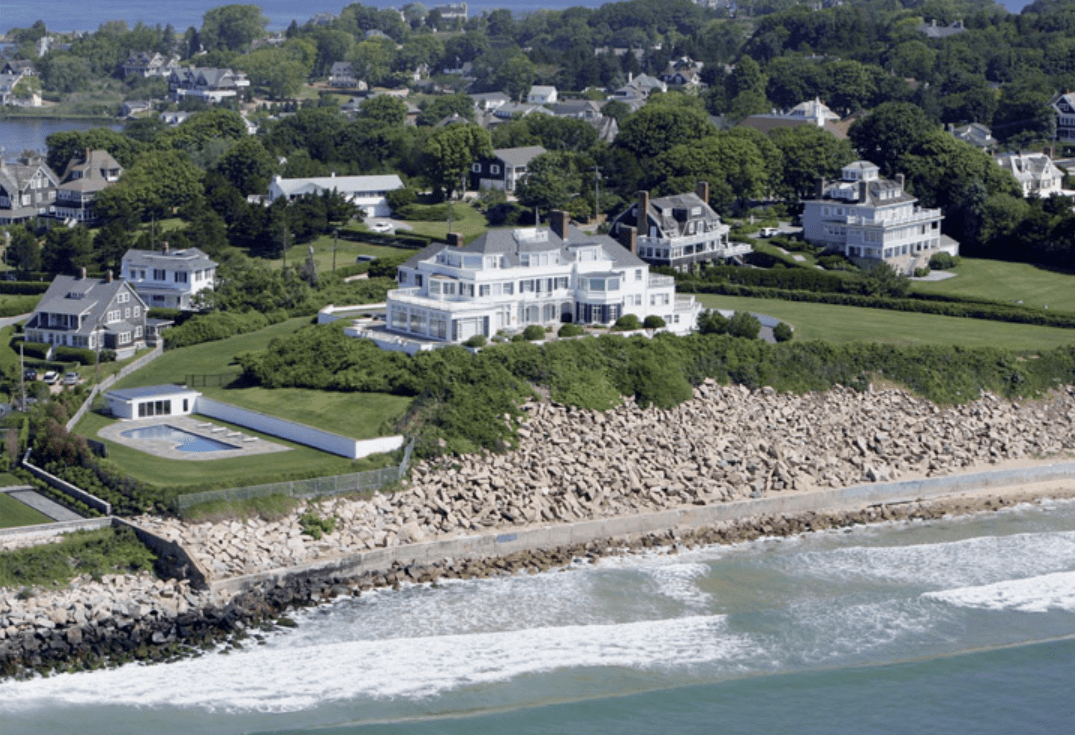 However, a 1988 biography of Harkness titled Blue Blood, written by former New York Magazine editor and Vanity Fair contributor Craig Unger, reveals a much sadder, tragic story. The book is available for purchase on Amazon for $195, but a May 1988 New York Timesreview by the late journalist Barbara Grizzuti Harrison clues us into the reported inner world of Harkness as published in the book.
Harrison notes some of the same lighter-hearted factoids about Harkness but the book also states Harkness was "brought up by a nanny who was chosen because she had worked in an insane asylum." And then there were her three children. Her son, Allen Pierce, was convicted of murder. Her daughter Terry gave birth to a child who died at age 10. Harkness's other daughter, Edith, died of suicide after many attempts.
Information from STLMag & Real Estate by Boston.com