UPCOMING EVENTS

Author Event at St. Louis County Library:
Jane King Hession, Author of The Frank Lloyd Wright House
in Ebsworth Park: The Kraus House
Date: Thursday, March 31, 2016 — 7:00 p.m.
Location: St. Louis County Library Headquarters, Auditorium
Fee: Free and open to the public
Architectural historian and author of The Frank Lloyd Wright House in Ebsworth Park: The Kraus House Jane King Hession will speak at the St. Louis County Library Headquarters in Frontenac. (Doors open at 6:00 p.m.) She will be available after the presentation to sign copies of the book, which will be available for purchase at the event. This event is sponsored in part by the St. Louis County Library Foundation and Maryville University.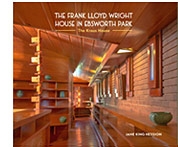 The books are also available online at www.ebsworthpark.org or at these local retailers:
AIA St. Louis Chapter Book Store
Christopher's Home Accents
Left Bank Books
Missouri History Museum
The Novel Neighbor
Saint Louis Art Museum
Subterranean Books
Webster Groves Book Shop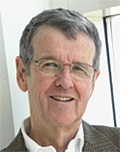 Annual Lecture:
Frank Lloyd Wright's Darwin Martin House —
Saving a House, Saving a City
Jack Quinan, Distinguished Professor Emeritus
at SUNY-Buffalo and Senior Curator Emeritus,
Darwin Martin House
Date: Tuesday, May 3, 2016 — 7:00 p.m.
Location: Saint Louis Art Museum, Farrell Auditorium
Fee: Free and open to the public
The Martin House, a six-building complex (1903-1906) now recognized as one of Wright's greatest early works, fell into disrepair and was partially demolished between 1937 and 1967, years during which the city of Buffalo itself was in drastic decline. This presentation will describe the events and circumstances by which the house was stabilized and restored, and its impact on preservation consciousness in Buffalo, now a city on the rise.
Presented with support from the Regional Arts Commission.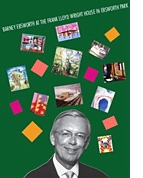 Annual Benefit:
Barney Ebsworth at The Frank Lloyd Wright House
in Ebsworth Park
Date: Sunday, June 5, 2016 — 2:00-5:00 p.m.
Location: FLWHEP — 120 North Ballas Road — St. Louis, Missouri 63122
Mark your calendars now to celebrate the 15th anniversary of the Frank Lloyd Wright House in Ebsworth Park. The event will honor Mr. Barney Ebsworth for his generosity in helping save the house for future generations and will include a lively jazz and blues concert by Miss Jubilee and the Humdingers.
Proceeds fund the preservation and educational programs of the FLWHEP. Event Chairmen are Cathy Berges and Lea Virtel