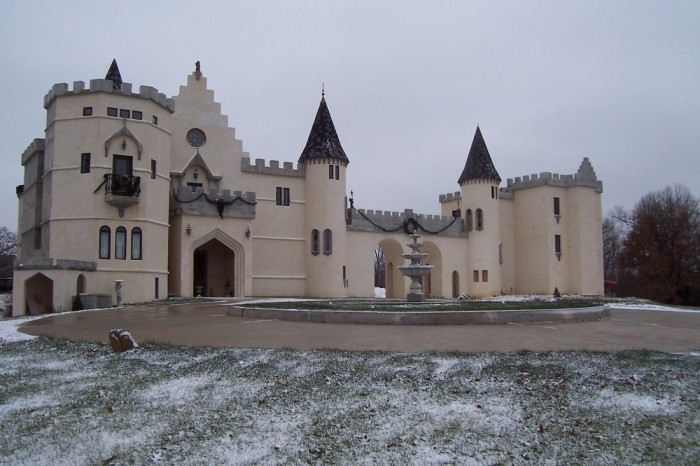 Chateau Charmant, Fordland Missouri
You don't have to travel to Europe just to see a castle, we have some in our own backyard! Ironically, at one point last year I was considering representing a client who was constructing a 25 million dollar castle in southwest Missouri.
"Unlike many of these castles, Chateau Charmant is relatively new. It was and continues to be a labor of love for Bob and Bonnie Palmer and their daughter Brittany. After moving to Fordland from southern California near the end of 2003, Robert sent Bonnie a drawing of a castle-like home, with the words "I want to build you a castle" written across the bottom. Although Bonnie objected at first, she eventually acquiesced and from that original sketch Chateau Charmant became a reality, inspired by a magnificent 14th century French Chateau. Almost all of the work was done by the Palmers'. It is believed to be the largest castle built by the smallest crew in the world. "
For a long time, the castle was used to host Fairy Tail weddings. Recently, this has come to a halt and they are no longer having weddings at this location. If you want to look at the, now old, website click here.
To view more castles in Missouri, check out this article here where they list out 13 of them!