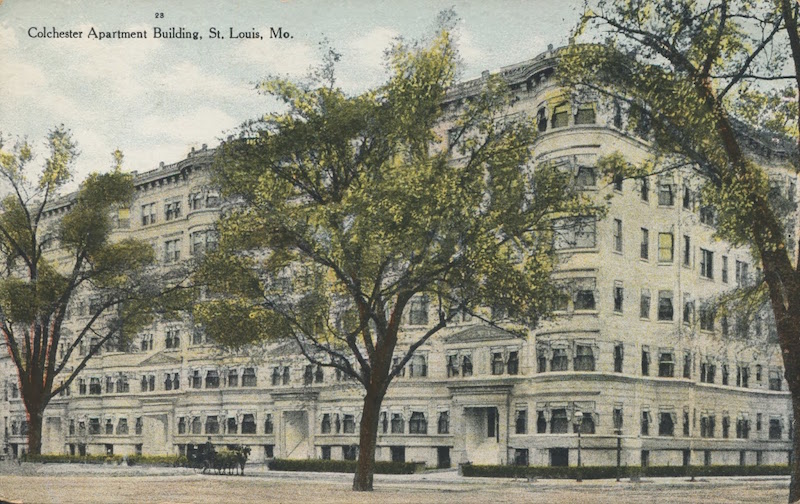 The ABC Condominium Building at the corner of Laclede Avenue and Kingshighway Boulevard, was one of the first modern apartment buildings in St. Louis. Formerly known as The Colchester Apartments, the building is divided into four sections, each with a name: Aberdeen, Bellevue, Colchester and Devonshire.
The Classic Revival style condominium building was built from plans of Boston architect William H. Andrews. Andrews is known for Revival-style offices and homes in which he designed in Boston. The Colchester is Andrew's only design outside of the Boston area. Construction of the building is reported at $310,000 in 1906 which is over $8 million in today's money.
The Colchester attracted younger self-made and entrepreneurial upper-middle class residents. Rent ranged from $83-$150/month in 1907 which is between $2,177- $3,916/month in today's dollars. Aberdeen Associates converted the building from rental apartments into condominiums in 1977, making it one of the first condominium complexes in St. Louis.
While the units within the ABC Building have undergone many changes, the building itself maintain its original architectural integrity. The ABC building as well as the Central West End will remain sought-after places to live for many years to come.
Would you like to be a resident of this historic building? Unit 4CS is now offered, click here for more information.