The Cornonado
Still standing today as an apartment building near St. Louis University, the Coronado was once the premier hotel serving the Grand Avenue theater District. Officially opened in 1925, the Coronado welcomed esteemed guests such as Franklin D. Roosevelt and Harry Truman. It's also where Charles Lindbergh stayed when he visited St. Louis after his famous solo flight across the Atlantic Ocean. The Coronado's ballroom, now a lavish reception venue, was built specifically for Lindbergh's visit.
Jack & Jill Ice Cream
Located at 7823 Olive Boulevard, the Jack & Jill Ice Cream parlor is remembered not just for the delicious flavors of ice cream it served but how much you could order! At Jack & Jill, you could order a twenty-six scoop sundae along with a promise that if it was finished, the next one was on the house. Also a place to get burgers and food, Jack & Jill was a treat for residents of University City for years.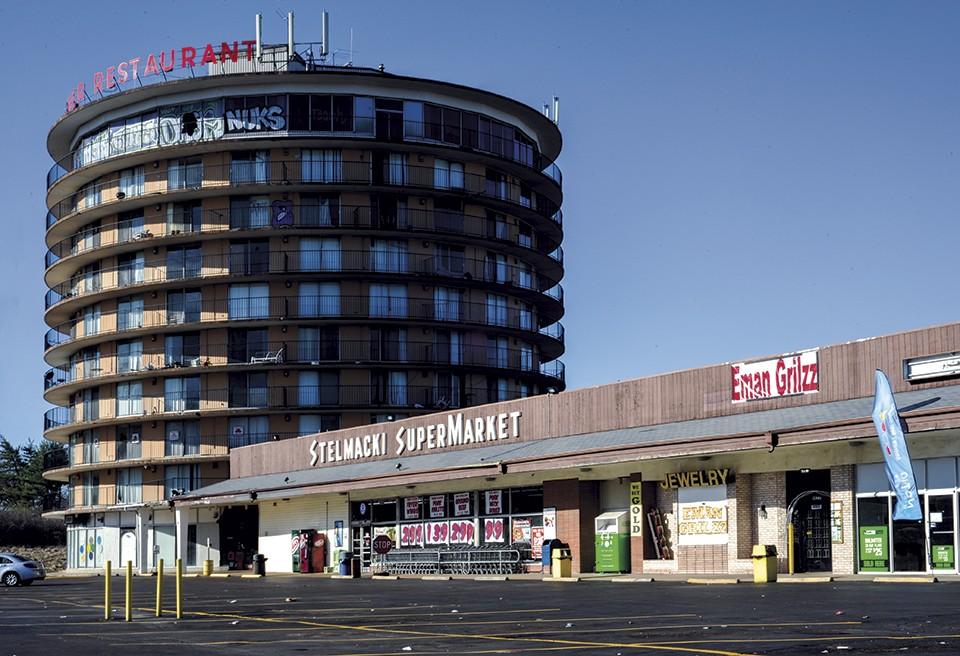 Top of the Tower Restaurant
The restaurant didn't spin, but the salad sure did. That was the "spinning salad," the signature dish of Joe Rizzo's Top of the Tower Restaurant in north St. Louis County. Sitting atop the circular Lewis & Clark Tower, it was also the best place to get a great view of St. Louis, Clayton, and Alton all from the same dining chair. Along with whirring salads, the Top of the Tower offered great food, a comfortable atmosphere, and service from a warm and accommodating staff.
Palace Car Lounge
A 1929 Pullman car that nearly sat under the Poplar Street Bridge, the Palace Car was a real piece of history that sat on the St. Louis riverfront for more than twenty-five years. A bistro and bar with tables, red plush seats, and a deck, the car became Gunner's Palace Car when former bartender Eugene "Gunner" Jackson purchased it in the late 1980s. Jackson hoped to make it a blues and jazz venue, but sadly the old Pullman car was fully submerged then closed for good in the wake of the 1993 flood.

Wet Willy's Water Slide
That climb to the top of the hill was tough, but the thrilling thirty-second ride down one of Wet Willy's water slides always made it worth the effort. Opened in 1978 in Fenton, Wet Willy's offered the first water slides in the St. Louis area. Wet Willy's veterans will also tell you these weren't the fiberglass slides you see in today's water parks. Wet Willy's had concrete slides, which meant a firm grip on your rubber mat was essential to keep yourself scrape free. But even with the bumps and bruises from sliding down as fast as you could, the slides at Wet Willy's were so much fun that it didn't matter.
Information from Lost Treasures of St. Louis by Cameron Collins